Dear Mclaren F1 fans
#SOLD! The world's most revered modern #supercar, the best imaginable iteration of an already perfect machine.
.
The 1 of 2 #McLaren #F1 LM-Spec sells for a final $19,805,000 here at #RMMonterey to set a new world record for the @mclaren marque at auction!
McLaren F1, LM & GTR for sale
11 x McLaren f1's
https://www.instagram.com/p/B1QHjaWApkd/?utm_source=ig_web_copy_link
I can offer a silver McLaren F1 for sale direct from owner, ask me
Recent Private and Auction sales world wide by date and estimated price
McLaren F1 street version Silver for sale > Ask [email protected]
McLaren F1 street version less 3000km for sale none silver/White <> Ask [email protected]

McLAren F1 White for sale <> Ask [email protected]
McLaren F1 for sale  June 2018   073 Price  +20 million euros sold
McLAren GTR Longtail for sale  Feb 2018  Price  18 million euros ask me, now sold
McLaren F1 Blue/Blue for sale Dec 2017 Price above usd16 million ask me
The only brand new McLaren F1 in the World delivery milage, announced sold 25 Oct 2017
Price above 20 million euros
Ralph Lauren with his McLaren LM, this car will never be for sale, as so many other McLaren cars.
Please note all McLaren cars are privately owned, i know some owners i can call and that is all.So "yes" i am serious and "no" the cars are not with me.None of the owners need money, so dont hope for a bargain.Please USE A LAWYER.I must be in contact with  buyer or his lawyer.
I have 2 perfect condition McLaren f1´s for sale……only serious enquiries from end users please!
If you dont have a very good understanding of prices dont contact me.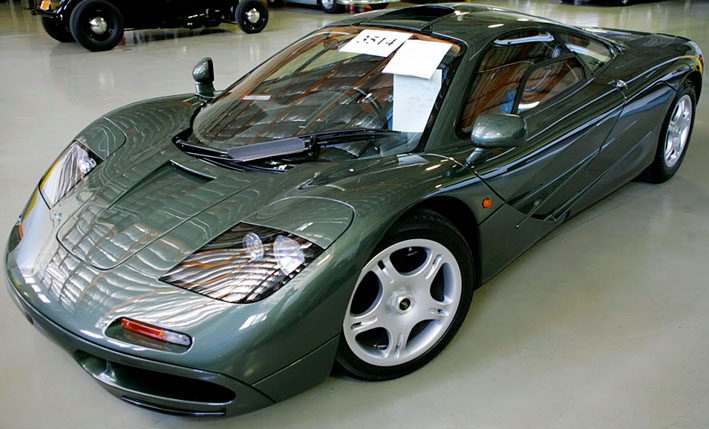 The McLaren F1 is a timeless masterpiece, like a Picasso.The Price will only go one way.(Model Photos)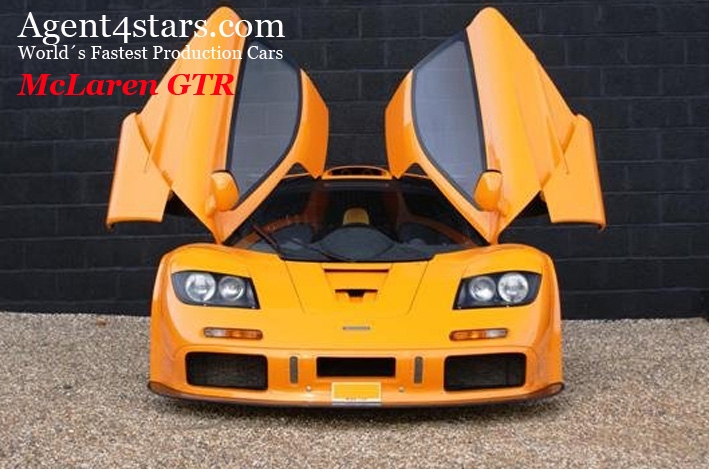 The McLaren Gtr is the race version of the F1, some have been modified for Street use, ie made Street legal (model photo not for sale)
The McLaren super cars keep beating records, but generally Sellers want next years price and Buyers want a price from the past.
However the cars still change hands and  the price on both the McLaren F1 and the  250 GTO are going up and up. Why – Because they are ultra desirable and  every Billionaire Car Collector, like to own.
[gravityform id="1″ name="Contact Form"]

Paul Pappalardo sold above car, for a record breaking USD52MILLION read more here 09.2013   Ferrari 250 GTO  1963 sold for  $52million (£32m), making it the most expensive car on the planet.
PS Call stefan katafai +34 637973742 for info on 250 GTO´s for sale.
12.1993 : McLaren F1  00x  SOLD  $1.5 million =£ 1million
10.2008 : McLaren F1  065  SOLD  $3.68 million +10% =$4.05m  World Record Client of Agent4stars.com
06.2012 : McLaren F1  072  SOLD  $3.80 million
07.2012 : McLaren GTR longtail SOLD 3.x0 million after Bonham auction
08.2012 : McLaren F1  012  SOLD  $x.xx million
08.2012 McLaren GTR 028R not SOLD (Bonhams' Carmel Auction on 17 August)
09.2012 : McLaren F1  029 SOLD  $5.23 million =€ 4.167m =£ 3.32million=420.000.000Yen
11.2012  : McLaren F1  059 SOLD  $5.59 million – World Record
11.2012  : McLaren F1  0xx   SOLD  $6.3 million black – World Record
01.2013 : McLaren F1 for sale in Europe tax paid very low miles POA
02.2013 : McLaren F1 for sale in States low miles POA
02.2013 : McLaren F1 for sale in Europe tax paid +20.000km good price (No longer available)
02.2013 : McLaren Gtr sold +/- usd6m
03.2013  : McLaren F1  0xx   SOLD  $6.9 million – World Record
06.2013 : McLaren F1 048 sold in Switzerland -quite deal
06.2013 : McLaren F1 x 2  listed for sale 
07.2013 McLaren F1 043 sold for usd10 million
08.2013  : McLaren F1 sold usd10m
08.2013 : McLaren LM 2 sold usd 16/18m (now in Chicago)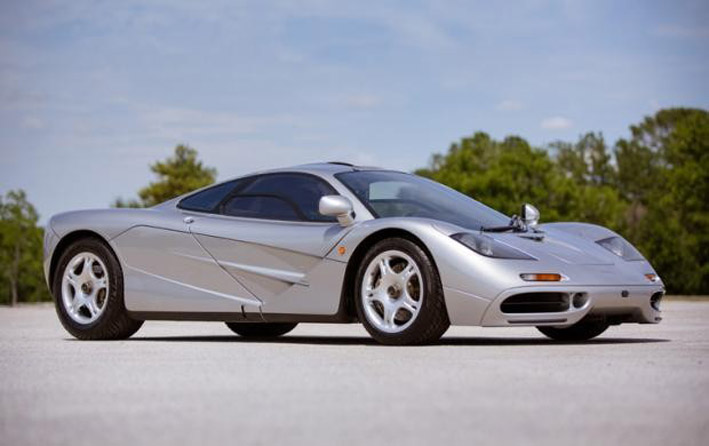 08.2013  : McLaren F1  066  SOLD $8.47M.($7.7M hammer price) app. euro6.3m at Gooding & Co auction
09.2013 McLaren XP4 sold for usd10.5million
10.2013 McLaren F1 silver sold for usdxmillion

01.2014 McLaren GTR serial 21R > sold for $5,28million – Gooding & Company @GoodingCompany
SOLD! The #McLaren goes to its new owner for a final $5,280,000! #Scottsdale #Auctions live feed 18 jan 2014
04.2014 McLaren F1 028 red sold for usd 10.52 million
17 .08  2014 Pebble Beach Gooding & Co McLaren F1 031 1617km
reserve usd11m not meet highest bid usd10.750.000
08.06.2015 : The McLAren f1 belonging to Rowan "Mr Bean" Atkinson is sold  for slightly less than asking price GBP8million
08.06.2015 : A silver   McLaren F1  sold  for euro 15.75million
06.2016 :1997 McLaren F1 GTR Long Tail for sale sold by kidson 025R
15.06.2016 :028R SOLD €7.5m private deal

15.08.2015 #073, sold $13.75
The McLaren F1 "LM engine" Chassis no. SA9AB5AC4W1048073 or 073 was auctioned by Rm Sotheby's  (Monterey 13-15th of August 2015).
1998 McLaren F1 chassis #073, one of only two F1 road cars in the world fitted with the Extra High Downforce Kit and LM-spec V12 engine, has been sold for $13.75 million US Dollars at RM Sotheby's Pinnacle Portfolio auction.


05.2016 McLaren F1 Chassis No. 069 sold  price £11 million (GBP)
02.2016 McLaren F1 043  red  sold for £1x million
06.2016 McLAren F1 005 £9 million (GBP). sold by Prince Jefri to UK Chris Evans
01.2017 053 1995, 35th car built, White 1100km sold usd17million 
02.2017 Gordon Murray sell his F1 – prototype chassis 'XP3'.  $25M
19.08.2017 McLaren F1 044 sold for $15,620,000
McLaren F1 044 sold for $15,620,000  19th of AUG 2017
This ultimate road car, a US street legal example and one owner from new, 1995 Mclaren F1 just sold for a stunning $15,620,000 incl. premium at today's Quail Lodge Auction in Carmel, CA.
 I am connected with many McLaren F1, McLaren GTR and McLaren LM owners.
Please contact me for available cars.
These cars are not for sale on the open marked.McLaren's super light-weight carbon fibre chassis,combined with the unique BMW engine sound make this car as one of the most favorited supercars among all billionaires.The car inspires the 2000s supercars. The driver seat is located in the middle,surrounded by two seats on the side.The engine cover is covered by gold for better cooling. The McLaren super cars build from 1994-1997 are widely seen as the best and safest investment in the Super Car Segment.Therefore you can expect the price to go up on all McLaren cars everytime a new record price is reached. The earlier bench mark was  the "065 Park Lane Show room car", which was bought by one of my clients. Infact the new owner of the  "065 Park Lane Show room car" liked it  so much, he immediately bought another McLaren F1 for road use.The "065 Park Lane Show room car" will not be driven.
Today the price of the McLaren F1 065 has been beaten many times.Privately owners have said they want usd10million now or they wont sell ever.
McLaren F1(#065 )|Sold GPB 2.3million | Silver|627 bhp|1997 | McLaren Cars Ltd
New World Record for McLaren F1 065|£2.3+10% Buying costs
Agent4Stars.com client bought the McLaren F1-065 | RM Auction | 29th of Oct. 2008 | London United Kingdom
Sent: 21 November 2008 10:48

To: Stefan Katafai

Subject: FW: My client bought the 065 McLaren f1 at RM auctions.

On behalf of Gordon Murray

Dear Mr Katafai, Thank you for your e-mail and for your comments about the F1.  Your client must have been extremely pleased that you secured the purchase of the McLaren Chassis 065, they don't become available very often! In answer to your question about the next collector's car, I think the McLaren short tail racing car is going to go up in value the most (after the LM of course!), however, Gordon Murray Design are considering designing (with the same team that designed the McLaren F1) a very special Limited Edition sports car for the future, so watch this space!

Thanks again for your comments.

Kind regards, Gordon
Professor Gordon Murray

CEO & Technical Director Gordon Murray Design Limited

Wharfside, Broadford Park, Shalford, Surrey, GU4 8EP

Tel:   +44 (0) 1483 484700 Fax:  +44 (0) 1483 484701

The McLaren F1 was formerly the fastest street legal production car in the world, holding this record from 1994 to 2005, the longest period the record has been held by any street legal or production car in the history of automobiles. It was engineered and produced by McLaren Automotive, a subsidiary of the British McLaren Group that, among others, owns the McLaren Mercedes Formula One team. Today, it is still the fastest naturally aspirated car in the world. 391km/h Speed Record by McLaren F1 "Best car ever build"

Sir Norman Foster`s Award winning building the McLaren Factory

XP1 –
– Prototype, unpainted,

destroyed while testing in Namibia

XP2
Prototype, unpainted, MIRA crash test car
XP3
Prototype, Silver, McLaren promotional car
XP4
Prototype, Bright Electric Blue, McLaren promotional car
XP5
Prototype, Dark Metallic Green, McLaren promotional car, 240mph record car
001
1994, – 3rd car built, Magnesium Silver +482km "P14 3019" Illinois (USA)
002
1993,  1st car built, Dorchester Grey +1800km-1200 miles  "BN1954" Brunei
003
1994, – 2nd car built, Carbon 

+24100km  |Florida (USA) 

004
1994, 4th car built, Grand Prix Red
005
1994, 5th car built, Jet Black

 | "BN3388" Brunei UK reg 

L664 MEP

006
1994, 6th car built, Piano black (Magnesium Silver)

 "327 BRN" or "398978" Bahrain

007
1994,  7th car built, Jet Black +29000km |"GE 682 660″ (CH)
008
1994, 9th car built, Cobalt Blue 

 | "BN73" Brunei

009
1994, 8th car built, Magnesium Silver

 | "MCL F1" Australia

010
1994, 10th car built, Magnesium Silver –CRASHED write off
011
1994, 11th car built, Carbon | HDF | GT interior

| "ZWU 714" Washington (USA)

012
1994,– 12th car built, Dark Silver +1800km |UK
013
1994,   – 13th car built, Magnesium Silver +10000km | Texas (USA)
014
1994,  -14th car built, White (Titanium Yellow) LM kit +5100miles  | HDF | "DVP 7671" New-York (USA)
015
1994, 15th car built, Jet Black

| Jay Leno | USA

016
1994,  19th car built, Aubergine +21000km | Macau
017
1994, 16th car built, Calypso Red Pearl –

crashed write off

018
1994,  17th car built, Dark Silver (Midnight Blue Pearl) -LM style HDF kit +11500km |GT interior | "MCL F1" New Zealand
020
1994, 18th car built, | Carbon w/stripe (Mid Blue Pearl) | HDF

| "F1 TOO" UK

021
1994, 20th car built, Blood Red Solid

 | Singapore

022
1994, 21st car built, Green (Genesis Dark Blue)

| "MHL 620" Florida (USA) | Collier Auto Museum

023
1994, 23rd car built, Silver (British Racing Green) – LM style HDF kit | GT interior

| "M99 PES" South Africa

024
1994,  22nd car built, Silver (Carbon)

|

 +1500km  | GT interior | "W93 LVL" New-York or "DC 1587" Connecticut (USA) | with #045
025
1994, 24th car built, Dark Purple Pearl

 | "M7 AUM" UK

028
1995, 29th car built, Grand Prix Red | "822" California (USA)
029
1994,  25th car built, Brazilian Brown Metallic +300km | USA
031
1995,   27th car built, Special "Marlboro" White +1617km | Illinois (USA) auction Gooding
033
1995, 26th car built, Base Silver – crashed write off
036
1995, 30th car built, Pale Blue Metallic 

 

| "PHS 746" Texas (USA)
037
1995, 28th car built, Special Silver

 | "TLZ 713 GP" South Africa

038
1995, 31st car built, | Kandy Orange (Base Silver) | GT interior | "DA 1587" Connecticut (USA) +15000km
039
1995, 32nd car built, Creighton Brown

 | Mexico

040
1995, 34th car built,Blu Alfa (Magnesium Silver)

 | high mirrors | Carbon brakes | "N711 OGH" UK

042
1995, +5200km – 33rd car built, Base Silver painted Rosso Corsa 

(Red 2005)

USA

043
1995, 36th car built, Black Metallic 

| "95 LM" UK

044
1995, 37th car built, Base Silver 

| Ameritech | Massachusetts (USA)

045
1995, 38th car built, Dark Silver USA | Dark Silver | Ameritech | "DTM-76" New-York (USA) | with #024
046
1995,39th car built, Silver (Genesis Blue Metallic) +50000km   | "F1 JOY" UK
047
1996, 41st car built, Magnesium Silver – BMW Classics Collection museum
048
1996, 44th car built, Brilliant Metallic Blue – LM style HDF kit

 

| Switzerland | Sold by Kidston SA

049
1996, 43rd car built, Mercedes Brilliant Silver 

| "MCL FI" New Zealand

050
1995, 40th car built, Magnesium Silver

 | "F1 MCL" UK

051
1996, 42nd car built, Dark Metallic Green

  | Japan

052
1996, 45th car built, Dark Blue Mica
053
1995,  35th car built, White +500km | Zurich (CH) or Middle East sold  end dec 2016/Jan 2017 mported to USA now and has a Montana title and USA taxes paid.
055
1996, 46th car built, Magnesium Silver 

| Ameritech | "779 MJE" Colorado (USA)

057
1997, 48th car built, Magnesium Silver 

 

| Bahrain

059
1998, 59th car built, Magnesium Silver | HDF | square headlights | GT interior

| USA

060
1996, 47th car built, Yellow

 | Japan

400km
061
1997, 49th car built, Dark Burgundy 

| "P380 GJM" UK

062
1997,  53rd car built, Magnesium Silver +6000km | "51428" California (USA)
063
1997, 51st car built, Magnesium Silver  | +10000km |Hong Kong
064
1997, 50th car built, Magnesium Silver +27000km | "39522" UK
065
1997, 52nd car built, Magnesium Silver +437km | Texas (USA)
066
1997, 54th car built, Magnesium Silver +30000km | Texas (USA)
067
1997, 58th car built, Magnesium Silver 

 | Ameritech | "696 EWX" Oregon (USA)

068
1997, 57th car built, Mercedes Brilliant Silver

 

| Mexico

069
1998, 60th car built, Black (Mercedes Brilliant Silver)

| LM interior

| "R533 OGF" UK

070
1997, 55th car built, Mercedes Brilliant Silver 

| Japan

071
1998, 61st car built, Historic Orange less 5000km  | high mirrors | "D-MC3" Germany
072
1998,  62nd car built,  White  was Jet Black 

– HDF kit –

 Billionaire +10000km  | HDF | "7 28164A" Montana (USA)
073
1998,  63rd car built, Kandy Orange (AMG Green Velvet) – +5000km  | HDF & LM-spec | GT interior | "Q43 1KC" Florida (USA) or Europe
074
1997, 56th car built, Magnesium Silver | high mirrors

| Ameritech | "RL ONE" New-York (USA) | with #055 & LM3

075
1998, 64th and final F1 road car made, Yquem 

| GT interior

| "GE 593 808" Switzerland

VIN 019, 026, 027 originally allocated to 01R, 02R, 03R VIN 030, 032, 034, 035 & 041 never allocated to an F1 roadcar McLaren GTR serial / chassis numbers

| | | | |
| --- | --- | --- | --- |
| 001R | 1995 | GT1 | McLaren |
| 002R | 1995 | GT1 | GTC Motorsport |
| 003R | 1995 | GT1 | Dave Price Racing |
| 004R | 1995 | GT1 | GTC Motorsport |
| 005R | 1995 | GT1 | BBA Competition |
| 006R | 1995 | GT1 | Harrods/Mach One |
| 007R | 1995 | GT1 | Giroix Racing Team |
| 008R | 1995 | GT1 | GTC Motorsport |
| 009R | | GT1 | |
| 010R | 1996 | GT1 | McLaren |
| 011R | 1996 | GT1 | Franck Muller |
| 012R | 1996 | GT1 | GTC Motorsport |
| 013R | 1996 | GT1 | Team Lark McLaren |
| 014R | 1996 | GT1 | Team Lark McLaren |
| 015R | 1996 | GT1 | GTC Motorsport |
| 016R | 1996 | GT1 | Bigazzi Team SRL |
| 017R | 1996 | GT1 | Bigazzi Team SRL |
| 018R | 1996 | GT1 | Bigazzi Team SRL |
| 019R | 1997 | GT1 | Team Lark McLaren |
| 020R | 1997 | GT1 | Gulf Davidoff |
| 021R | 1997 | GT1 | BMW Motorsport |
| 022R | 1997 | GT1 | Gulf Davidoff |
| 023R | 1997 | GT1 | BMW Motorsport |
| 024R | 1997 | GT1 | BMW Motorsport |
| 025R . | 1997 | GT1 | Gulf Davidoff |
| 026R | 1997 | GT1 | BMW Motorsport (in BMW Museum) |
| 027R | 1997 | GT1 | Parabolica Motorsport |
| 028R | 1997 | GT1 | Gulf Davidoff |
| 029R | 1999 | GTP | Hitotsuyama Racing  Sold Summer 2012 |

Two Mclaren GTR´s  in the BMW Museum in the BMW Classic section.

Goodwood festival McLaren GTR meeting 16 cars meet up

McLaren 2017 summer meeting "25th Anniversary of the McLaren F1 "with 50 McLaren f1, P1,P1 GTR,P1 LM etc

GTR convertion to street car By sending the car to McLaren UK for street conversion. It is expected to cost anywhere from GBP 150,000 to 400,000. Depending on what job is needed for each specific country's road regulations, etc.

Chassis: LM1 Location: Brunei Owner: Sultan Description: One of two Black LM's.

Chassis: LM2 Location: Japan (ZAZ Automotive Museum) Owner: Okamoto Description: Papaya/Historic Orange

Chassis: LM3 Location: U.S.A. (Massachusetts) Owner: Ralph Lauren Description: Papaya/Historic Orange *Note: according to Frank himself, this LM was previously owned by David Morisson, but he was forced to sell it due to legal reasons. This LM was crashed and lost some of its rear end. It may not have been repaired yet. 1996 McLaren F1 LM, serial no. SA9AB5AC2T1048LM3 Chassis: LM4 Location: Brunei Owner: Sultan Description: One of two Black LM's. Chassis: LM5 Location: Brunei Owner: Sultan Description: Papaya/Historic Orange

Chassis: XP1LM Location: UK (Mclaren Factory) Owner: Mclaren Description Papaya/Historic Orange with black XP1 badging

McLaren F1| €P.O.A.|1995 |Papaya Orange |680 bhp |McLaren Cars Ltd

SOLD McLaren LM |680 HP | Less 0-100km/h 3.2 sec. | +350 km/h 0 x McLaren GT for sale 1 x McLaren GTR for sale A number of McLaren F1´s produced  in  1994-1995-1996-1997 are currently for sale. All enquiries by "Letter of intent from your lawyer or bank" We only serve "end users" [email protected] Should you wish to sell your McLaren F1 please email me

| | | | | |
| --- | --- | --- | --- | --- |
| Variant | Road | Prototype | Race | Total |
| F1s | 65 | 5 |   | 70 |
| F1 LMs | 5 | 1 |   | 6 |
| F1 GTs | 2 | 1 |   | 3 |
| F1 GTR |   |   | 28 | 28 |
| Total | 72 | 7 | 28 | 107 |

Weight of the GTR´s 915kg – 1997 |1012kg -1996|1050kg-1995 Weight of the LM 956kg |Weight of the F1 1140kg McLaren F1 Owners Club – The 20th Anniversary Tour in Italy June Summer 2012

Rare GT which belongs to the McLaren Factory

Best Regards

Stefan Katafai

+34 637 97 37 42

http://www.Agent4stars.com

skype : Stefan.katafai