Wynn Resorts has made what I'll term the Aeronautical Purchase of the Year, a twin-engine Gulfstream G650, said to be the gold standard of private business travel.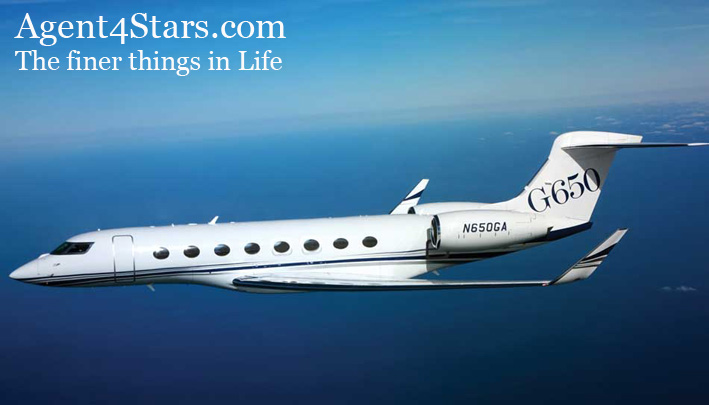 Gulfstream G650 for sale  info [email protected]
This jet was purchased in Oregon (Nike also has snapped up one of the new planes) and is the company's largest jet, ever, with an 18-passenger capacity and a full kitchen and a bar onboard.
Billionaire Stephen Wynn has been a loyal Gulfstream customer for years, in part because he enjoys comfort and likes to travel fast. This craft cuts through the skies at nearly the speed of sound and is fairly economical, too, getting 7,000 miles from a single tank of gas (that's a flight from New York to Tokyo). The G650 is being used even now to fly guests to Las Vegas from Asia for New Year's Eve. The new jet might be the one to replace the 11-seat Challenger aircraft Wynn gave to Garth Brooks so that Brooks and Trisha Yearwood could fly back and forth to Las Vegas for Brooks' run at Encore Theater.
The Wynn jet is reported to be exceedingly rare, just the seventh G650 to come off the assembly line. Its base ticket price is $65 million, and it is believed Wynn Resorts is the first company in the world to own this particular aircraft. So these are high times, indeed, for Mr. Wynn, who turns 71 in January.
The next available G650 won't be delivered until 2017 — and there's no way to jump the line, Gulfstream says.
"You are not allowed to sell your position," communications head Steve Cass said in an interview at the Paris Air Show.
Customers sign a contract that includes a non-assignability clause, he explained. Of course, you are allowed to sell the G650 once you take delivery, but "if we get any indication that you sold, or were conspiring to sell the aircraft beforehand, we will take remedy to that," Cass said. "We do not want speculators in the marketplace."
Obviously, a $65 million jet draws some very wealthy and high-profile customers. But "everyone's treated exactly the same," Cass noted.
The G650 has become a hot topic among wealthy jetsetters, but Cass argued that the plane is actually "not a status symbol" for celebrities, noting that the vast majority of its 200 plus orders are from corporations, not wealthy individuals.
Current owners include "Lord of the Rings" director Sir Peter Jackson,Wynn, Walmart, and Exxon Mobil.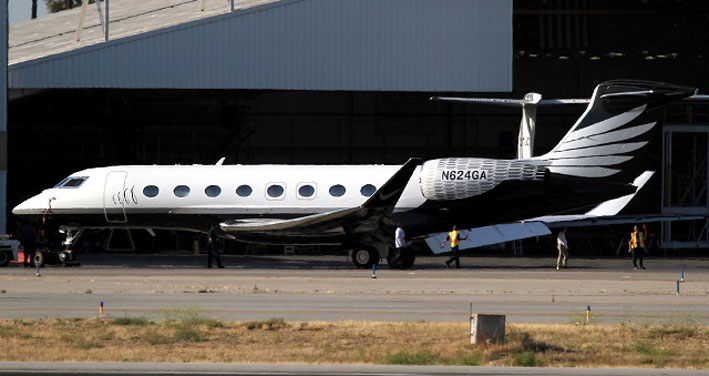 Nike has registered the aircraft with the FAA under the personalised serial number N1KE, which previously was used to identify the company's Gulfstream GV business jet.
Gulfstream delivered six G650s in 2012 and Corporate Jet Investor knows of another 12 G650s which have been delivered in the first half of 2013.
The US manufacturer expects to deliver 113 green large-cabin business jets throughout 2013.
Best Regards-M.f.g-Saludos-M.v.h.