Unveiling Benahavis' Gem: 53 Lamborghini-Designed Villas Valued at 282 Million Euros
Marbella, Spain – In a groundbreaking collaboration with Automobili Lamborghini, the iconic Italian brand has unveiled its first residential project in Europe. The highly exclusive development, named Tierra Viva, represents a significant milestone as they redefine luxury living in the prestigious region of Benahavis.
View this post on Instagram
Situated just a short 8-minute drive from the picturesque town of Marbella, Tierra Viva offers an unparalleled living experience within the gated community of Los Jararillos. With 24/7 premium security, including two gatehouses, residents can enjoy a private and secure environment. The project, valued at approximately 282 million euros, features a collection of grand villas with panoramic views of the Mediterranean Sea, blending strength and vitality in perfect harmony.
View this post on Instagram
Inspired by the iconic design of Lamborghini supercars, Tierra Viva showcases architectural excellence and sophistication.
The villas, available in three designs—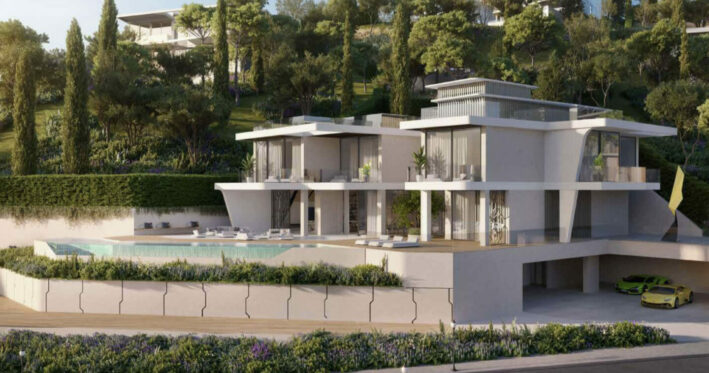 Diamante (6-bedroom) 1254-1450m2  – Built Plot 2476 -2881m2  Price 8 415 710  euros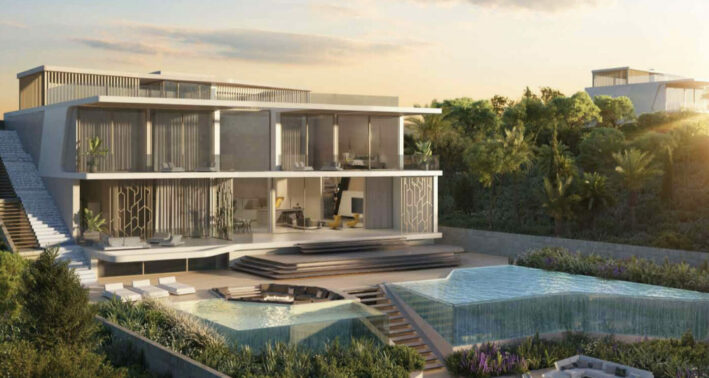 Zafiro (5-bedroom)  863-1034m2  Built – Plot 1389-1874m2  Price +6 000 000  euros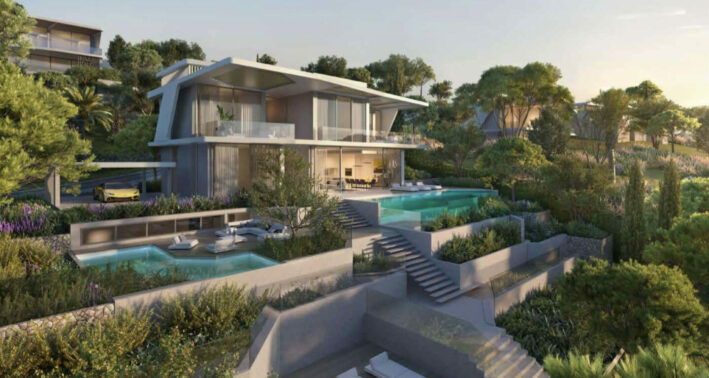 Esmeralda (4-bedroom) 680-822m2  Built – Plot 1005-1669m2  Price +4 500 000  euros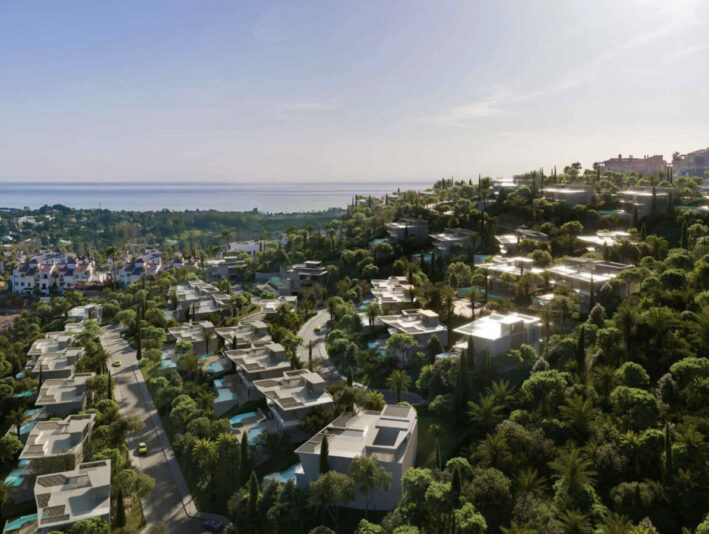 boast direct car access, panoramic swimming pools, multiple terraces, and flourishing gardens. The interiors are adorned with polished marble floors, fine leather accents, and glass elements, creating a luxurious ambiance.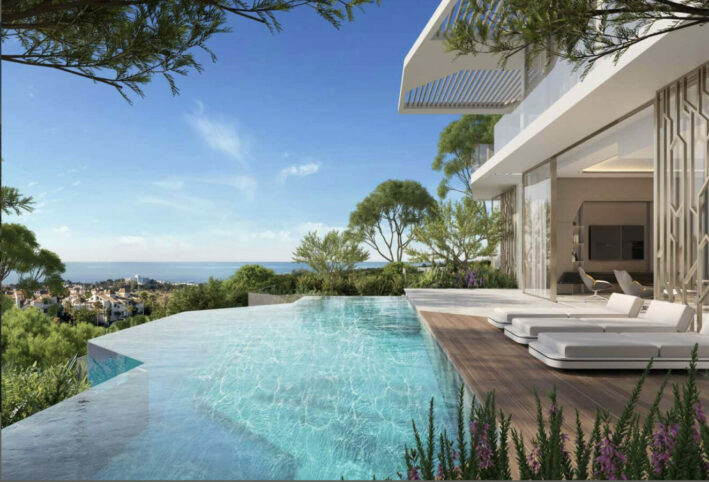 Stephan Winkelmann, CEO of Automobili Lamborghini, expressed his enthusiasm for the project, stating, "This partnership represents the fusion of Lamborghini's luxury super sports car essence and expertise in real estate. Tierra Viva embodies the core values and power of Lamborghini, translated into an architectural masterpiece."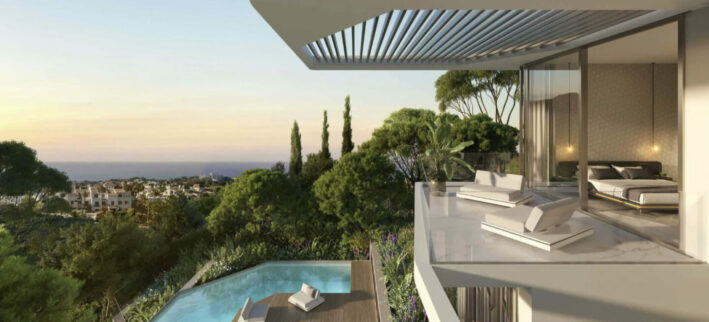 Located in the serene village of Benahavis in Andalusia, Tierra Viva offers residents easy access to various landmarks, including the beach, Marbella Club Golf Resort, Puerto Banús, Marbella Club Golden Mile, and the Marbella Marina. The village itself is renowned for its tranquility and scenic beauty, with breathtaking panoramic views of the Mediterranean Sea.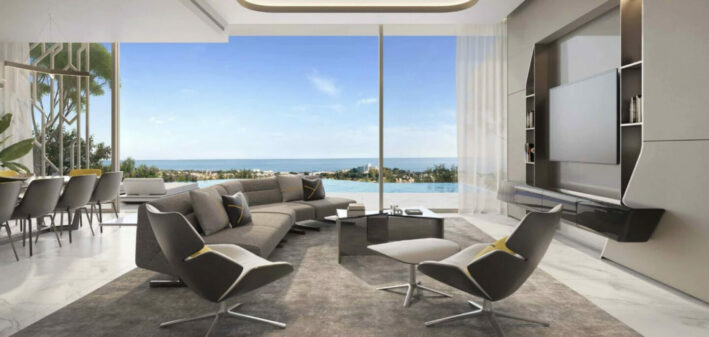 The Lamborghini-inspired complex comprises fifty-three exclusive villas that embody the brand's supercar essence, incorporating sophisticated finishes and design elements inspired by Lamborghini's iconic style. This groundbreaking project marks the first-ever residential collaboration between Lamborghini and a real estate developer in Europe.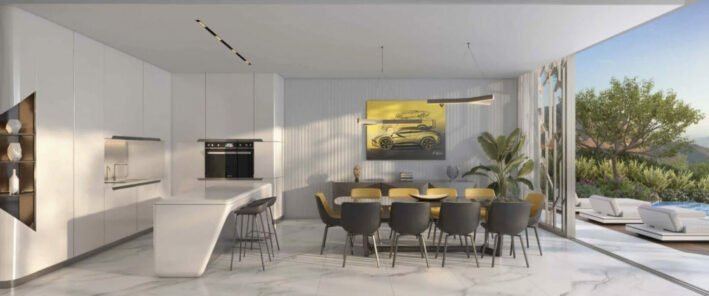 "This is a strategic collaboration driven by shared values of excellence, quality, and innovation," added Stephan Winkelmann. "The experience in creating luxury properties, combined with Lamborghini's design philosophy, has resulted in this stunning achievement."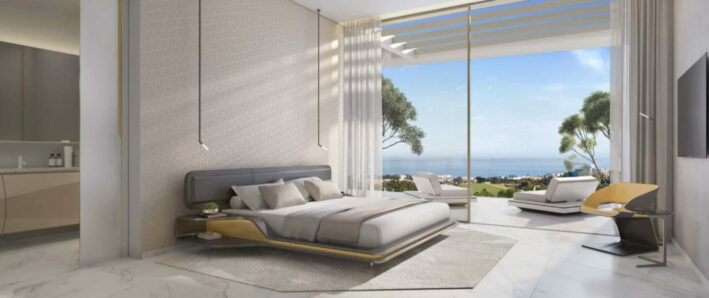 With Tierra Viva, residents can embrace a lifestyle characterized by sophistication and rich experiences. Don't miss the opportunity to be a part of this extraordinary Lamborghini-designed residential project. Contact your local real estate agent, Stefan Katafai, for more information and to explore the exceptional offerings of Tierra Viva.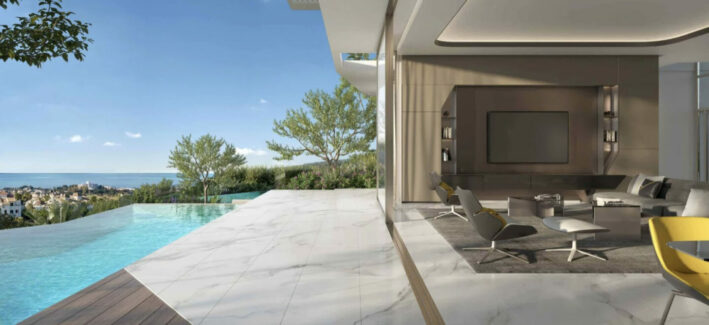 View this post on Instagram
Stefan Katafai offers a personalized approach to help you find the perfect property in Marbella that aligns with your budget and preferences. With his extensive network and market knowledge, Stefan will conduct a tailored search to identify suitable options for you, whether you're interested in a luxurious villa, a beachfront apartment, or a charming townhouse.
Navigating the complex real estate market in Marbella can be daunting, but with Stefan's guidance, you can proceed with confidence. He will provide comprehensive information about potential properties, including their location, amenities, market value, and investment potential. Stefan's expertise in negotiations and deal structuring ensures that you make well-informed decisions and secure the best possible deal.
In addition to property search and acquisition, Stefan can assist you with other aspects of the purchase process. Whether it's property reform, legal matters, or connecting with trusted professionals like lawyers, architects, and contractors, he has a wide network of contacts to streamline the experience for you.
If you're considering a real estate investment in Marbella, reach out to Stefan Katafai today to discuss your requirements and benefit from his expertise. With his personalized approach and commitment to client satisfaction, Stefan will guide you towards a profitable and successful investment in the beautiful region of Marbella.
Contact information:
Stefan Katafai
Phone: +34 637 973742
Email: [email protected]
Website: Agent4stars.com