Wenn Sie auf dieser Seite gelandet sind, suchen Sie wahrscheinlich nach einer bestimmten Entwicklung oder Immobilie in einer bestimmten Gegend.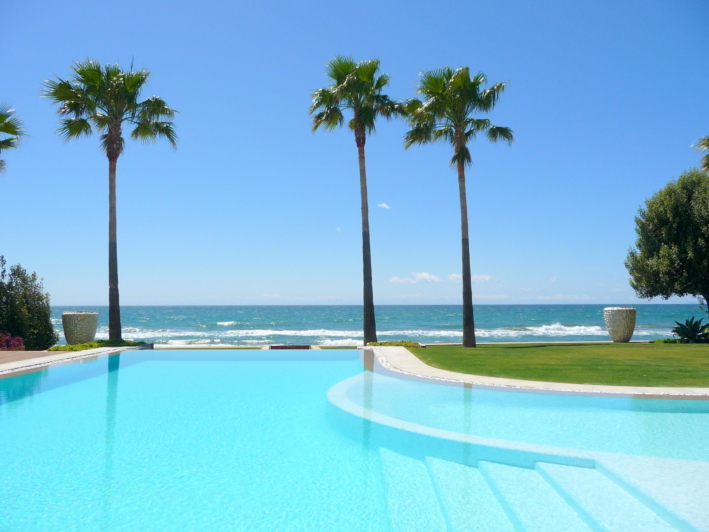 Ich kann Ihnen dabei helfen, Ihr Traumhaus an der Costa del Sol in Spanien zu finden.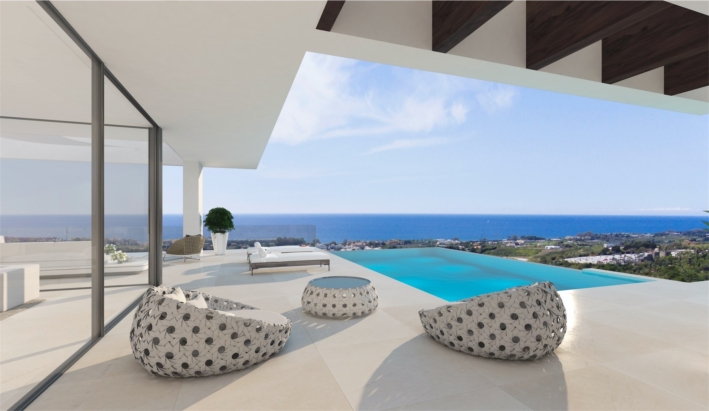 Als Spezialist für maßgeschneiderte Suchen benötige ich lediglich Ihre E-Mail, in der Sie Ihre Anforderungen, was für Sie wesentlich ist, und Ihr Budget angeben.
Ich arbeite in Zusammenarbeit mit allen Agenten an der Costa del Sol, und die Provision wird zwischen uns geteilt, was diesen Service für Sie kosteneffektiv macht (KOSTENLOS).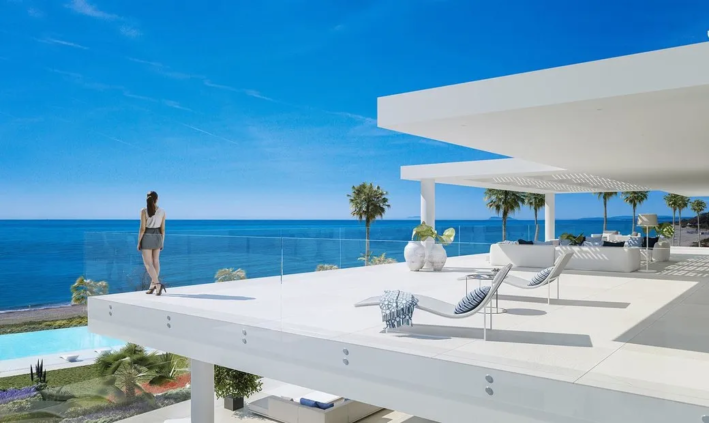 Nach mehr als 30 Jahren Erfahrung in der Immobilienbranche kenne ich alle Fallstricke und Dinge, auf die Sie achten müssen.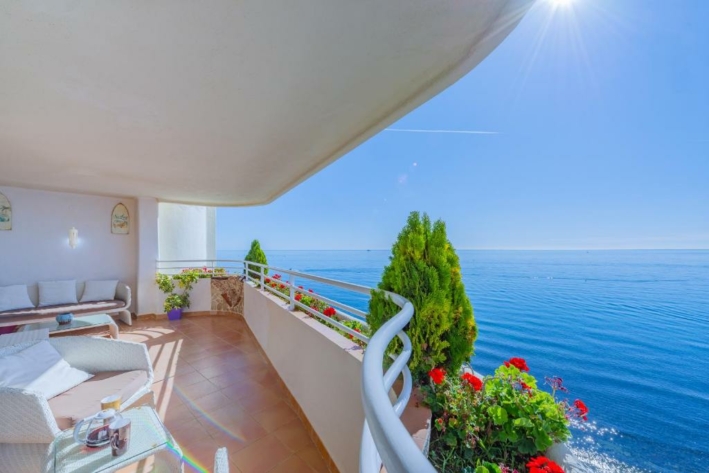 Es gibt bestimmte wichtige Immobilienangebote, die nicht im Internet veröffentlicht werden können und auf die ich durch meine Quellen wie lokale Anwälte Zugriff habe. Dazu gehören Immobilien, die vor oder nach der Bankpfändung verkauft werden, sowie Erbschaftsimmobilien. Mit meiner Expertise kann ich Ihnen beim Kauf von Immobilien in den richtigen Gegenden zu unter Marktpreisen helfen.
Vielen Dank
Beste Grüße
Stefan Katafai
+34 637 973742
Agent4stars.com
https://www.facebook.com/stefan.banus/
https://www.youtube.com/@stefankatafai/videos
https://www.linkedin.com/in/stefankatafai/
Puerto Banus: Nur 5 Minuten Fahrt von Marbella durch das exklusive Gebiet namens Golden Mile entfernt, befindet sich Puerto Banus; ein Treffpunkt für Prominente und Royals und Spaniens Antwort auf St. Tropez in Frankreich. Es ist einer der exklusivsten Yachthäfen Europas mit bekannten Design-Boutiquen, einem Casino, herrlichen Restaurants und einem lebhaften Nachtleben. Hier können Sie in einem der vielen Außencafés im Hafen mit einem erfrischenden Tinto de Verano und schmackhaften Tapas sitzen und einfach die pulsierende Atmosphäre genießen. Jeden Samstag bietet der Markt am Stierkampfstadion alles von Dekorationsgegenständen bis hin zu Qualitätskleidung. Sie können auch Ihre Verhandlungsfähigkeiten testen. Puerto Banus ist auch das Tor zum schönen Golf Valley in Nueva Andalucia.
San Pedro: Fünf Minuten weiter die Küste entlang liegt San Pedro de Alcantara; eine lebendige Küstenstadt mit erfrischender und unprätentiöser spanischer Atmosphäre. Der Entwicklungsplan für das Nueva Alcantara Gebiet in Richtung Meer ist umfangreich. Wenn dieser Bereich im Jahr 2012 fertiggestellt ist und die Hauptstraße durch einen zu bauenden Tunnel geführt wird, wird San Pedro zu einem der Juwelen der Küste werden. Jeden Donnerstag ist Markttag, an dem die Geschäfte auf die Straße verlegt werden und unwiderstehliche Angebote für Schnäppchenjäger bieten. In der zweiten Oktoberwoche veranstaltet San Pedro die letzte andalusische Messe des Sommers mit Straßentänzen und Vergnügungsparks für eine ganze Woche.
Estepona: Nach San Pedro führt die Küstenstraße durch das exklusive Gebiet Guadalmina und entlang der Küste, die als New Golden Mile bekannt ist. Am Ende dieses langen Strandes liegt Estepona; eine nette Stadt, die ihren ursprünglichen Küstencharme bewahrt hat und dennoch alle touristischen Einrichtungen bietet. In der Altstadt gibt es viele gute Restaurants und Bodegas mit freundlichen Menschen und Preisen, die eher spanisch aussehen. Estepona hat auch einen schönen Spazierweg entlang des Strandes, und nach Mitternacht tanzen sowohl junge als auch alte Menschen im Hafen Seite an Seite die traditionelle Sevillana.
Elviria: Elviria liegt etwa 7 Kilometer vom Zentrum von Marbella entfernt an einem der besten Strandabschnitte an der Costa del Sol. Es ist eine lebendige Wohngegend mit niedriger Dichte und vielen Annehmlichkeiten. Als Zentrum von Marbella-Ost bietet es alle Einkaufsmöglichkeiten und viele Restaurants und Bars. Die Gegend ist von Vegetation bedeckt; Einheimische Kiefern und Korkeichen finden sich überall und Parks und Grünzonen teilen Wohngebiete. Elviria ist eine Villa-Gegend mit einigen Luxus-Apartment-Komplexen zwischen den Villen. Einige der besten Apartmentkomplexe in Elviria sind: Hacienda Elviria, Elviria Hills, Hacienda Playa, El Manantial de Santa Maria, White Pearl Beach
Hier ist die aktualisierte Liste der Luxus-Apartments und Villen-Entwicklungen an der Costa del Sol in Spanien, die wir in alphabetischer Reihenfolge empfehlen:
Al Andalus Atalaya Albatross Hills Alicate Playa Aloha Gardens Aloha Golf Aloha Hill Club Andalucía Beach Bahia de Banus Bahia de Marbella Bahia de Velerin Bahia Real Cabo Bermejo Capanes del Golf Cerrado de Elviria Costalita del Mar Dominion Beach El Arenal El Embrujo Jardines de las Golondrinas El Embrujo Playa El Madroñal El Manantial Elviria Hills Apartments Elviria Hills Long Term Rentals Elviria Hills Penthouses Elviria Hills Property Elviria Hills Rentals Elviria Hills Villas Gran Bahia Apartments Gran Bahia Holiday Lets Gran Bahia Long Term Rentals Gran Bahia Property Gran Bahia Penthouses Gran Bahia Rentals Gran Bahia Villas Guadalmansa Playa Hacienda Beach Hacienda Elviria Apartments Hacienda Elviria Holiday Lets Hacienda Elviria Long Term Rentals Hacienda Elviria Penthouses Hacienda Elviria Property Hacienda Elviria Rentals Hacienda Elviria Villas Hacienda Las Chapas Property Hacienda Playa Apartments Hacienda Playa Holiday Lets Hacienda Playa Long Term Rentals Hacienda Playa Penthouses Hacienda Playa Property Hacienda Playa Rentals Hacienda Playa Villas Jardines de Aldaba Jardines de Don Carlos La Alzambra Marbella La Cala Hills Property La Maestranza La Meridiana Property La Morera Property La Trinidad Apartments La Trinidad Holiday Lets La Trinidad Long Term Rentals La Trinidad Property La Trinidad Penthouses La Trinidad Rentals La Trinidad Villas Laguna de Banus Property Las Alamandas Las Brisas Golf Property Las Dunas de Bahia Property Las Lomas de Rio Real Property Las Lomas de Sierra Blanca Las Nayades Property Los Arcos de La Quinta Los Arrayanes Golf Los Flamingos Golf Los Granados de Cabopino Los Granados de Mar Los Granados Golf Los Granados Playa Magna Marbella Malibu Banus Mar Azul Estepona Marbella Club Property Mansion Club Meisho Hills Menara Beach Monte Halcones Monte Paraiso Oasis de Banus Oasis de Marbella Property Palacetes los Belvederes Palm Beach Property Paraiso Hills Playa Cumbres del Rodeo Playa Esmeralda Rio Real Playas del Duque Rio Real Playa Santa Clara Property Santa Maria Village Sierra Blanca Marbella Sierra Blanca Property Torre Bermeja,Sierra Blanca Real Property Sierra Blanca Estates Cascada de Camoján Altos de Puente Romano Jardines Colgantes La Quinta de Sierra Blanca Mansion Club Marbella Marina Mariola Marbella Hill Club Meisho Hills La Quinta Golf Monte Mayor Monte Paraiso Country Club Monte Paraiso Golf Nagüeles Property Nagüeles Villas Nagüeles Apartments Nagüeles Penthouses Nagüeles Rentals Nagüeles Holiday Lets Nagüeles Long Term Rentals New Golden Mile Property New Golden Mile Villas New Golden Mile Apartments New Golden Mile Penthouses New Golden Mile Rentals New Golden Mile Holiday Lets New Golden Mile Long Term Rentals Palo Alto Puerto Banus Property Puerto Banus Villas Puerto Banus Apartments Puerto Banus Penthouses Puerto Banus Rentals Puerto Banus Holiday Lets Puerto Banus Long Term Rentals Reserva de Sierra Blanca Rio Real Golf Santa Clara Property Selwo Property Sierra Blanca del Mar The Golden Mile Property The Golden Mile Villas The Golden Mile Apartments The Golden Mile Penthouses The Golden Mile Rentals The Golden Mile Holiday Lets The Golden Mile Long Term Rentals Valle Romano Golf & Resort Vasari Business & Spa Hotel Vistamar Puerto Banus Zagaleta
Dringender Verkauf, Notverkauf, Bankverkauf, Zwangsversteigerung, Bankbesitz, stark reduziert, Verkauf aufgrund von Scheidung oder Tod, Verkauf durch Anwalt für spanische Immobilien, Immobilien, die auf einer Auktion oder Subasta verkauft werden, Caja Banca Banco Subasta, Jedes Angebot ist willkommen: Villen, Reihenhäuser, Wohnungen und Gewerbegebäude von der Bank und dringende private Verkäufe im Süden Spaniens. Zwangssalg von Immobilien und wir helfen Ihnen, Geld zu sparen. Ferienhäuser an der Costa del Sol kaufen, Immobilien in Spanien kaufen, Ferienhäuser in Südspanien kaufen, Ferienwohnungen an der Costa del Sol mieten, Unterkunft an der Costa del Sol, Spanische Immobilien zum Verkauf finden. Ferienhäuser am Strand in Marbella, Eigentum zum Verkauf in Marbella, Spanien – Häuser und Wohnungen zum Verkauf in Marbella, Luxusresidenzen, Villen, Apartments, Immobilien und Grundstücke in Spanien kaufen. Investitionen in Immobilien in der Region Marbella. Wir bieten persönlichen Service bei und nach dem Verkauf an. Wir spezialisieren uns auf Marbella, Nueva Andalucía, Puerto Banus, San Pedro und Guadalmina. Wir bieten auch Villen, Apartments zur Vermietung und Verwaltung und Wartung von Gebäuden an der Costa del Sol in Spanien an, sowie Bankbesitz-Immobilien an der Costa del Sol, Immobilien-Listing und Immobilien-Sales in der Region Marbella.
Banken und Sparkassen in Spanien, mit denen wir zusammenarbeiten:
Banca Cívica Bancaja Banco Banif Banco Central Hispano Hipotecario Banco de Valencia Banco Depositario BBVA Banco Gallego Banco Herrero Bankpime Caixa Catalunya Caixa Galicia Caixa Girona Caixa Laietana Caixa Manlleu Caixa Manresa Caixa Penedès Caixa Sabadell Caixa Tarragona Caixa Terrassa Caixanova Caja de Ávila Caja de Burgos Caja de Segovia Caja Duero Caja España Caja Madrid Caja Navarra Caja Rioja CajaCanarias Cajasol Halifax iBanesto.com La Caja de Canarias Santander Sabadell Atlántico SabadellGuipuzcoano Solbank tubancaja.es Unnim
Keywords:
Idealista Fotocasa Habitaclia Pisos.com Kyero Yaencontre Enalquiler Tucasa.com Alisera Solvia Century 21 Spain Engel & Völkers Spain Remax Spain Spainhouses.net Think Spain Green-Acres Spain LuxuryEstate Spain Lucas Fox Spain Mallorcaresidencia Residencial.es
s
marbella properties to rent ,marbella properties real estate ,marbella properties sale ,marbella properties spain ,marbella properties to let ,marbella properties for sale ,marbella properties to rent ,marbella properties real estate ,marbella properties ,marbella properties spain ,marbella property auctions ,marbella,property agents ,marbella area property for sale ,rental properties marbella area ,marbella property bargains ,marbella property bank repossessions ,marbella property brokers ,marbella property buy ,marbella bank properties ,marbella beach properties ,marbella beachfront property for sale ,marbella property puerto banus ,marbella property crash ,marbella property consultants ,dm properties marbella ,mp dunne properties marbella ,dpi properties marbella ,distressed properties marbella ,db marbella properties ,dream properties marbella ,marbella property expert ,marbella exclusive properties ,marbella east properties ,marbella east property for sale ,properties en marbella,marbella estates property investments ,marbella properties for sale ,marbella properties for rent ,latest marbella properties for sale,luxury marbella properties for sale,marbella east property for sale,marbella golf property for sale,marbella property guru ,marbella property guide ,marbella golf properties ,properties marbella golden mile , marbella properties for sale golden mile ,marbella hot properties ,marbella property investment,marbella international properties ,properties in marbella ,properties in marbella for sale ,properties in marbella spain ,properties in,marbella to rent ,properties in marbella puerto banus ,marbella property luxury ,marbella luxury properties sale ,latest marbella properties for sale ,marbella,property management ,marbella property market ,marbella property news ,properties near marbella ,bank owned properties marbella ,marbella,property prices ,marbella properties real estate ,marbella property repossessions ,marbella property repossessions sale ,marbella properties sale ,marbella properties spain ,marbella property services ,marbella properties for sale golden mile ,marbella properties to rent ,marbella properties to buy ,marbella,unique properties ,marbella properties for sale ,marbella properties for sale golden mile ,marbella properties for rent,Luxury homes for sale from Banks in Spain
List of countries that own Property in Spain
Afghanistan Albania Algeria Andorra Angola Antigua and Barbuda Argentina Armenia Australia Austria Azerbaijan Bahamas Bahrain Bangladesh Barbados Belarus Belgium Belize Benin Bhutan Bolivia Bosnia and Herzegovina Botswana Brazil Brunei Bulgaria Burkina Faso Burundi Cabo Verde Cambodia Cameroon Canada Central African Republic (CAR) Chad Chile China Colombia Comoros Democratic Republic of the Congo Republic of the Congo Costa Rica Cote d'Ivoire Croatia Cuba Cyprus Czech Republic Denmark Djibouti Dominica Dominican Republic Ecuador Egypt El Salvador Equatorial Guinea Eritrea Estonia Eswatini (formerly Swaziland) Ethiopia Fiji Finland France Gabon Gambia Georgia Germany Ghana Greece Grenada Guatemala Guinea Guinea-Bissau Guyana Haiti Honduras Hungary Iceland India Indonesia Iran Iraq Ireland Israel Italy Jamaica Japan Jordan Kazakhstan Kenya Kiribati Kosovo Kuwait Kyrgyzstan Laos Latvia Lebanon Lesotho Liberia Libya Liechtenstein Lithuania Luxembourg Madagascar Malawi Malaysia Maldives Mali Malta Marshall Islands Mauritania Mauritius Mexico Micronesia Moldova Monaco Mongolia Montenegro Morocco Mozambique Myanmar (formerly Burma) Namibia Nauru Nepal Netherlands New Zealand Nicaragua Niger Nigeria North Korea North Macedonia (formerly Macedonia) Norway Oman Pakistan Palau Palestine Panama Papua New Guinea Paraguay Peru Philippines Poland Portugal Qatar Romania Russia Rwanda Saint Kitts and Nevis Saint Lucia Saint Vincent and the Grenadines Samoa San Marino Sao Tome and Principe Saudi Arabia Senegal Serbia Seychelles Sierra Leone Singapore Slovakia Slovenia Solomon Islands Somalia South Africa South Korea South Sudan Spain Sri Lanka Sudan Suriname Sweden Switzerland Syria Taiwan Tajikistan Tanzania Thailand Timor-Leste (formerly East Timor) Togo Tonga Trinidad and Tobago Tunisia Turkey Turkmenistan Tuvalu Uganda Ukraine United Arab Emirates (UAE) United Kingdom (UK) United States of America (USA) Uruguay Uzbekistan Vanuatu Vatican City (Holy See) Venezuela Vietnam
Property keywords
DISTRESSED SALES BANK REPOSSESSIONS,bank repossessed property, distressed sale property and pre-foreclosure property throughout the Costa del Sol.,search for repossessed properties on the Costa del Sol,REAL ESTATE OPPORTUNITIES & BANK REPOSSESSIONS,bank repossessions for sale on the Costa del Sol. Many of our bank repossessed properties have up to 100% morgage attached,We are able to offer a choice of bank repossession properties throughout the Costa del Sol. These days we are all looking for the best value for our money,Bank repossessions and bargain property for sale in the Costa del Sol. Distressed properties and property bargains in Spain,Bargain,bank repossessed Costa del,Here you will find a wide variety of investment opportunities,
most commonly used search terms in Danish for "Boliger til salg i Marbella" (Homes for sale in Marbella) and similar phrases may include: "Boliger til salg Marbella" (Homes for sale Marbella) "Ejendomme til salg Marbella" (Properties for sale Marbella) "Huse til salg Marbella" (Houses for sale Marbella) "Lejligheder til salg Marbella" (Apartments for sale Marbella) "Villaer til salg Marbella" (Villas for sale Marbella) "Bolig i Marbella" (Housing in Marbella) "Marbella bolig til salg" (Marbella housing for sale) "Marbella ejendomsmarked" (Marbella property market) "Boligmarkedet i Marbella" (Housing market in Marbella) "Ferieboliger til salg i Marbella" (Holiday homes for sale in Marbella)
Here are some of the real estate agents in the Costa Del Sol in alphabetical order: Andalucia Realty Andalucia-Casa Andalucian Properties Andaluz Homes Apartments Marbella Banus Property Blue Square Bromley Estates Marbella Chestertons Affinity Cloud Nine Spain Crystal Shore Properties DM Properties & Associates Dreamlife Property Elite Estates Marbella Engel & Völkers Estepona Real Estate First Choice Spain Found Valencia Fuengirola Estates Gilmar Real Estate Hamilton Homes Inmobiliaria Luz Inmo Andaluz Inmo Investments Inmoka Inmosol Insight Spain J&M Camas Real Estate JLL Spain Kensington Luxury Properties Kristina Szekely Sotheby's International Realty La Costa Marbella La Zagaleta Luxury Estates Marbella Luxury Villa Sales Marbella Dream Living Marbella Estates Marbella For Life Marbella Homes Marbella Prestige Properties Marbella Property Consultants Marbella Real Estate Marbella Resales Marbella Rocks Marbella Signature Homes Marbella Sun Rentals Marbella Unique Properties Marbella Wohnen Mas Property Marbella NCH Dallimore Marbella Next Stop Almeria Ocean Estates Panorama Properties Prime Realty Marbella Propertiespain Property Sales Marbella Rainbow Realty Real Capital Solutions Spain Right Casa Estates S&P Marbella Real Estate Sotogrande Exclusive Spain Properties Invest SpainForSale.Properties Spanish Properties Marbella Spanish Property Choice Terra Meridiana Unique Living VIVA Homes International YourViva Real Estate