If you have landed on this page, you are likely searching for a specific development or property in a particular area.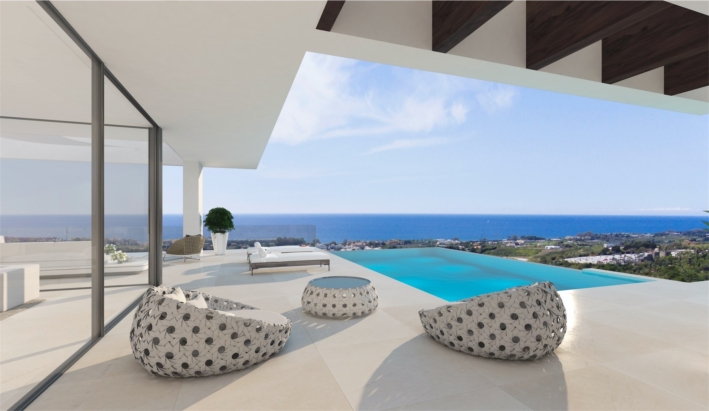 I can assist you in finding your dream home in Costa del Sol, Spain.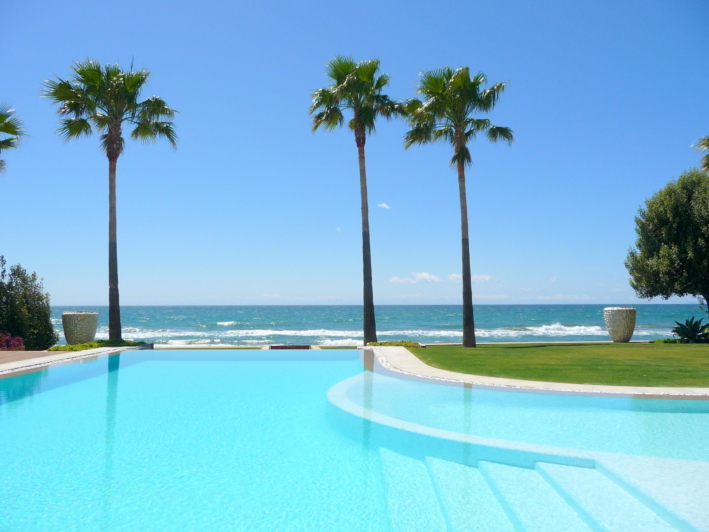 As a specialist in tailored searches, all I require is your email detailing your requirements, what is essential to you, and your budget.
I work in collaboration with all agents in the Costa Del Sol, and the commission is shared between us, making this service cost-effective for you (FREE).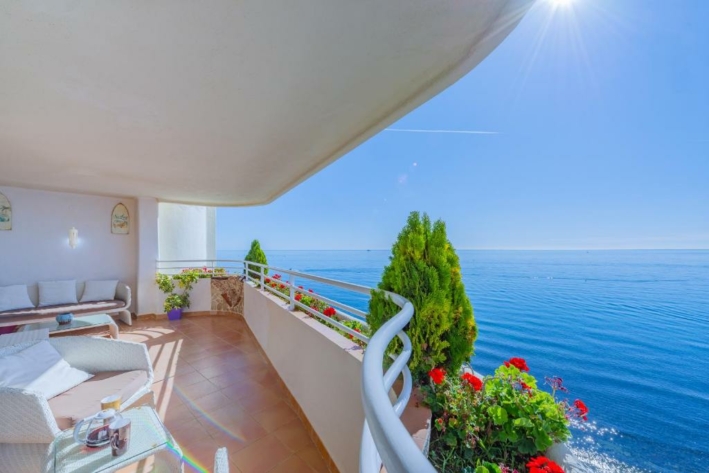 Having worked in real estate for over 30 years, I am knowledgeable about all the pitfalls and things you need to be aware of.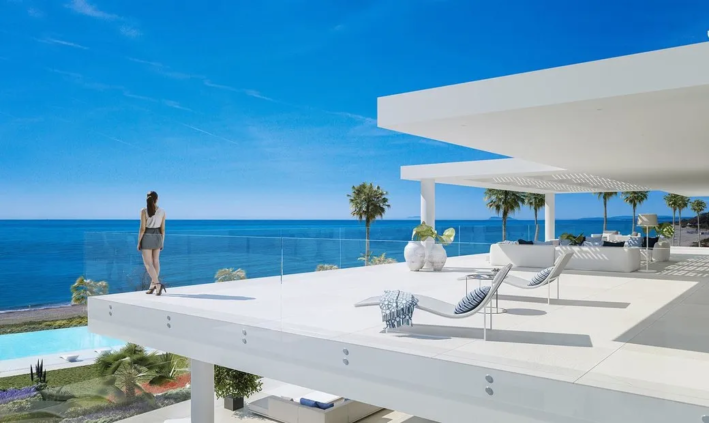 There are certain significant property listings that cannot be posted on the internet, which I have access to through my sources such as local lawyers. These include properties that are being sold prior to or after bank repossession, as well as inheritance properties. With my expertise, I can assist you in buying properties in the right areas at below market prices.
Thank you
Best regards
Stefan Katafai
+34 637 973742
[email protected]
Agent4stars.com
https://www.facebook.com/stefan.banus/
https://www.youtube.com/@stefankatafai/videos
https://www.linkedin.com/in/stefankatafai/
Puerto Banus:
Only 5 minutes drive from Marbella through the exclusive area called the Golden Mile is Puerto Banus; a meeting place for celebrities and royalties, and Spain's answer to St. Tropez in France. It is one of Europe's most exclusive yacht harbors with well known design boutiques, casino, marvelous restaurants, and a lively nightlife. This is a place where you sit down on one of the many outdoor cafés in the harbor with a refreshing Tinto de Verano and tasteful tapas, simply enjoying the pulsing atmosphere. Every Saturday, the market by the bullring stadium offers everything from decorating items to quality clothing. You may also test your bargaining skills. Puerto Banus is also the gateway to the beautiful golf valley in Nueva Andalucia.
San Pedro:
Five more minutes down the coast is San Pedro de Alcantara; a lively coastal town with refreshing and unpretentious Spanish atmosphere. The development plan for the Nueva Alcantara area towards the ocean is extensive. When this area is finished in 2012 and the main road is lead through a tunnel to be built, San Pedro will become one of the jewels of the coast. Every Thursday is Market Day where the shops are moved on to the street with offers irresistible to bargain hunters. In the second week of October, San Pedro hosts the last Andalucian Feria of the summer with street dancing and fun fairs for a whole week.
Estepona:
After San Pedro, the coastal road passes through the exclusive Guadalmina area and down the coastline known as the New Golden Mile. At the end of this long beach, is Estepona; a nice town that has kept its original coastal charm while still providing all tourist facilities. In the Old Town, there are many good restaurants and bodegas with friendly people and prices looking more Spanish. Estepona also has a nice walkway along the beach, and after midnight in the harbor both young and old are dancing the traditional Sevillana side by side.
Elviria:
Elviria area description Elviria is located about 7 kilometers from the center of Marbella on one of the best stretches of beach on the Costa del Sol. It is a lively low density residential areas with many amenities. As the center of Marbella east it has all shopping facilities and many restaurants and bars. The area is covered with vegetation; native pine trees and cork oaks are found all over and parks and green zones divide residential areas. Elviria is a villa area with some low rise luxury apartment complexes between the villas. Some of the best apartment complexes in Elviria are: Hacienda Elviria, Elviria Hills, Hacienda Playa, El Manantial de Santa Maria, White Pearl Beach and Cerrado de Elviria. Villas are priced from about 500.000 euros for a three bedroom villa on a medium plot to over 2 million for the biggest villas. A two bedroom apartmentr in one of the better complexes can be bought for around a minimum of 250.000 euros. The best penthouses in the area can cost well over a million even in the current economical climate.
Marbella East is well known for its huge amount of green zones and the lack of high rise buildings and over development. The area offers low density residential areas connected by green zones and golf courses.
Marbella East consists of the areas: Rio Real, Los Monteros, El Rosario, Costabella and Las Chapas Playa, Elviria, Marbesa and Carib Playa, Hacienda Las Chapas and Cabopino.Marbella East offers great beaches and every couple of hundred meters you can find a lovely beach bar / restaurant (chiringuito). They are pleasantly crowded off season and full in high season.
Most areas in Marbella east are covered by pine trees and cork oaks, Cabopino and Hacienda Las Chapas offer lots of pine trees, while Elviria and Los Monteros are covered with cork oaks. The natural reserve of la Mairena is seen as part of Elviria by some, however it is actually located in another municipality, although it is closer to Elviria being only 5 km up the mountain.
Here is the updated list of Luxury Apartments and Villa Developments in Costa del Sol, Spain, that we recommend in alphabetical order:
Al Andalus Atalaya Albatross Hills Alicate Playa Aloha Gardens Aloha Golf Aloha Hill Club Andalucía Beach Bahia de Banus Bahia de Marbella Bahia de Velerin Bahia Real Cabo Bermejo Capanes del Golf Cerrado de Elviria Costalita del Mar Dominion Beach El Arenal El Embrujo Jardines de las Golondrinas El Embrujo Playa El Madroñal El Manantial Elviria Hills Apartments Elviria Hills Long Term Rentals Elviria Hills Penthouses Elviria Hills Property Elviria Hills Rentals Elviria Hills Villas Gran Bahia Apartments Gran Bahia Holiday Lets Gran Bahia Long Term Rentals Gran Bahia Property Gran Bahia Penthouses Gran Bahia Rentals Gran Bahia Villas Guadalmansa Playa Hacienda Beach Hacienda Elviria Apartments Hacienda Elviria Holiday Lets Hacienda Elviria Long Term Rentals Hacienda Elviria Penthouses Hacienda Elviria Property Hacienda Elviria Rentals Hacienda Elviria Villas Hacienda Las Chapas Property Hacienda Playa Apartments Hacienda Playa Holiday Lets Hacienda Playa Long Term Rentals Hacienda Playa Penthouses Hacienda Playa Property Hacienda Playa Rentals Hacienda Playa Villas Jardines de Aldaba Jardines de Don Carlos La Alzambra Marbella La Cala Hills Property La Maestranza La Meridiana Property La Morera Property La Trinidad Apartments La Trinidad Holiday Lets La Trinidad Long Term Rentals La Trinidad Property La Trinidad Penthouses La Trinidad Rentals La Trinidad Villas Laguna de Banus Property Las Alamandas Las Brisas Golf Property Las Dunas de Bahia Property Las Lomas de Rio Real Property Las Lomas de Sierra Blanca Las Nayades Property Los Arcos de La Quinta Los Arrayanes Golf Los Flamingos Golf Los Granados de Cabopino Los Granados de Mar Los Granados Golf Los Granados Playa Magna Marbella Malibu Banus Mar Azul Estepona Marbella Club Property Mansion Club Meisho Hills Menara Beach Monte Halcones Monte Paraiso Oasis de Banus Oasis de Marbella Property Palacetes los Belvederes Palm Beach Property Paraiso Hills Playa Cumbres del Rodeo Playa Esmeralda Rio Real Playas del Duque Rio Real Playa Santa Clara Property Santa Maria Village Sierra Blanca Marbella Sierra Blanca Property Torre Bermeja,Sierra Blanca Real Property Sierra Blanca Estates Cascada de Camoján Altos de Puente Romano Jardines Colgantes La Quinta de Sierra Blanca Mansion Club Marbella Marina Mariola Marbella Hill Club Meisho Hills La Quinta Golf Monte Mayor Monte Paraiso Country Club Monte Paraiso Golf Nagüeles Property Nagüeles Villas Nagüeles Apartments Nagüeles Penthouses Nagüeles Rentals Nagüeles Holiday Lets Nagüeles Long Term Rentals New Golden Mile Property New Golden Mile Villas New Golden Mile Apartments New Golden Mile Penthouses New Golden Mile Rentals New Golden Mile Holiday Lets New Golden Mile Long Term Rentals Palo Alto Puerto Banus Property Puerto Banus Villas Puerto Banus Apartments Puerto Banus Penthouses Puerto Banus Rentals Puerto Banus Holiday Lets Puerto Banus Long Term Rentals Reserva de Sierra Blanca Rio Real Golf Santa Clara Property Selwo Property Sierra Blanca del Mar The Golden Mile Property The Golden Mile Villas The Golden Mile Apartments The Golden Mile Penthouses The Golden Mile Rentals The Golden Mile Holiday Lets The Golden Mile Long Term Rentals Valle Romano Golf & Resort Vasari Business & Spa Hotel Vistamar Puerto Banus Zagaleta
Banks and cajas in Spain we work with:
Banca Cívica Bancaja Banco Banif Banco Central Hispano Hipotecario Banco de Valencia Banco Depositario BBVA Banco Gallego Banco Herrero Bankpime Caixa Catalunya Caixa Galicia Caixa Girona Caixa Laietana Caixa Manlleu Caixa Manresa Caixa Penedès Caixa Sabadell Caixa Tarragona Caixa Terrassa Caixanova Caja de Ávila Caja de Burgos Caja de Segovia Caja Duero Caja España Caja Madrid Caja Navarra Caja Rioja CajaCanarias Cajasol Halifax iBanesto.com La Caja de Canarias Santander Sabadell Atlántico SabadellGuipuzcoano Solbank tubancaja.es Unnim
Keywords:
Idealista Fotocasa Habitaclia Pisos.com Kyero Yaencontre Enalquiler Tucasa.com Alisera Solvia Century 21 Spain Engel & Völkers Spain Remax Spain Spainhouses.net Think Spain Green-Acres Spain LuxuryEstate Spain Lucas Fox Spain Mallorcaresidencia Residencial.es
Urgent sales, distressed sales, Bank repo sale, bank owned Properties, forced sales, highly discounted, Divorce or death force Sale, Lawyer sell Spanish Property, Properties sold in auction or Subasta, Caja Banca Banco subasta, Any offer welcome,Villas, Townhouse, Apartments and Commercial Buildings  from the bank & Urgent private Sales South of Spain,tvangssalgs boliger og vil hjælpe dig med at spare penge,Homes from the bank & Urgent private Sales South of Spain,Hastesalg, tvangs salg, Spansk feriebolig fra banken,hav udsigt, seaviews, meerblick,Køb bolig på Costa del Sol,Fastigheter Spanien,Spania,Buy a Holiday home in South of Spain,bolig costa del sol, bolig spanien tvangssalg, bolig i Spanien, bolig costa del sol, boliger til salg Costa del Sol,accommodation costa del sol, spain housing forced sale, property in Spain, property costa del sol, homes for sale Costa del Sol,Innkvartering Costa del sol, spania bolig tvangssalg, eiendom i Spania, eiendoms Costa del Sol, boliger for salg i Costa del Sol,Feriebolig i Spania. Leie av feriehus i Spania,Feriebolig,Spania,feriehus,ferie,lei bolig,villa,leilighet,reise,ferie leilighet,ferie hus,boligutleie,Bolig databasen,,besigtigelsesrejser,,spansk  bolig Købsguide,,Eiendommer i Spana | Boliger til salgs i Spania | Finn hus og leiligheter til salgs i Spania. Kjøpe hus i Spania,,spansk eiendom, spansk eiendom til salgs, søk spanske eiendom, eiendom til salgs spania, eiendomssøk spania,,Ferie villaer på stranden i Marbella, strand villaer i Marbella,Property for sale in Marbella, Spain – Houses and apartments for sale in Marbella – House for sale,Find Spanish properties for sale in Spain. Buy luxury residential, villas, apartments, real estate and property in Spain,Bolig til salg costa del sol, Bolig Costa del Sol, Bolig Spanien,ejendom til salg Costa del Sol,Eiendom costa del sol,,investeringer i fast eiendom i Marbella-området. Vårt varemerke er personlig service i forbindelse med – og spesielt etter – salget. Vi spesialiserer oss i Marbella-området, Nueva Andalucía, Puerto Banus, San Pedro og Guadalmina.,,Offering villas, apartments, for sale and rent on the Costa del Sol in Spain including the management and maintenance of buildings,property in spain, property for sale in spain, Marbella property, property for sale in Marbella, property spain, house in spain,real estate, segarra, brateng, bank repossessions, costa del sol, real estate listing, costa del sol real estate, costa del sol rentals, costa del sol sales, costa del sol bank repossessions,marbella properties
marbella properties to rent ,marbella properties real estate ,marbella properties sale ,marbella properties spain ,marbella properties to let ,marbella properties for sale ,marbella properties to rent ,marbella properties real estate ,marbella properties ,marbella properties spain ,marbella property auctions ,marbella,property agents ,marbella area property for sale ,rental properties marbella area ,marbella property bargains ,marbella property bank repossessions ,marbella property brokers ,marbella property buy ,marbella bank properties ,marbella beach properties ,marbella beachfront property for sale ,marbella property puerto banus ,marbella property crash ,marbella property consultants ,dm properties marbella ,mp dunne properties marbella ,dpi properties marbella ,distressed properties marbella ,db marbella properties ,dream properties marbella ,marbella property expert ,marbella exclusive properties ,marbella east properties ,marbella east property for sale ,properties en marbella,marbella estates property investments ,marbella properties for sale ,marbella properties for rent ,latest marbella properties for sale,luxury marbella properties for sale,marbella east property for sale,marbella golf property for sale,marbella property guru ,marbella property guide ,marbella golf properties ,properties marbella golden mile , marbella properties for sale golden mile ,marbella hot properties ,marbella property investment,marbella international properties ,properties in marbella ,properties in marbella for sale ,properties in marbella spain ,properties in,marbella to rent ,properties in marbella puerto banus ,marbella property luxury ,marbella luxury properties sale ,latest marbella properties for sale ,marbella,property management ,marbella property market ,marbella property news ,properties near marbella ,bank owned properties marbella ,marbella,property prices ,marbella properties real estate ,marbella property repossessions ,marbella property repossessions sale ,marbella properties sale ,marbella properties spain ,marbella property services ,marbella properties for sale golden mile ,marbella properties to rent ,marbella properties to buy ,marbella,unique properties ,marbella properties for sale ,marbella properties for sale golden mile ,marbella properties for rent,Luxury homes for sale from Banks in Spain
List of countries that own Property in Spain
Afghanistan Albania Algeria Andorra Angola Antigua and Barbuda Argentina Armenia Australia Austria Azerbaijan Bahamas Bahrain Bangladesh Barbados Belarus Belgium Belize Benin Bhutan Bolivia Bosnia and Herzegovina Botswana Brazil Brunei Bulgaria Burkina Faso Burundi Cabo Verde Cambodia Cameroon Canada Central African Republic (CAR) Chad Chile China Colombia Comoros Democratic Republic of the Congo Republic of the Congo Costa Rica Cote d'Ivoire Croatia Cuba Cyprus Czech Republic Denmark Djibouti Dominica Dominican Republic Ecuador Egypt El Salvador Equatorial Guinea Eritrea Estonia Eswatini (formerly Swaziland) Ethiopia Fiji Finland France Gabon Gambia Georgia Germany Ghana Greece Grenada Guatemala Guinea Guinea-Bissau Guyana Haiti Honduras Hungary Iceland India Indonesia Iran Iraq Ireland Israel Italy Jamaica Japan Jordan Kazakhstan Kenya Kiribati Kosovo Kuwait Kyrgyzstan Laos Latvia Lebanon Lesotho Liberia Libya Liechtenstein Lithuania Luxembourg Madagascar Malawi Malaysia Maldives Mali Malta Marshall Islands Mauritania Mauritius Mexico Micronesia Moldova Monaco Mongolia Montenegro Morocco Mozambique Myanmar (formerly Burma) Namibia Nauru Nepal Netherlands New Zealand Nicaragua Niger Nigeria North Korea North Macedonia (formerly Macedonia) Norway Oman Pakistan Palau Palestine Panama Papua New Guinea Paraguay Peru Philippines Poland Portugal Qatar Romania Russia Rwanda Saint Kitts and Nevis Saint Lucia Saint Vincent and the Grenadines Samoa San Marino Sao Tome and Principe Saudi Arabia Senegal Serbia Seychelles Sierra Leone Singapore Slovakia Slovenia Solomon Islands Somalia South Africa South Korea South Sudan Spain Sri Lanka Sudan Suriname Sweden Switzerland Syria Taiwan Tajikistan Tanzania Thailand Timor-Leste (formerly East Timor) Togo Tonga Trinidad and Tobago Tunisia Turkey Turkmenistan Tuvalu Uganda Ukraine United Arab Emirates (UAE) United Kingdom (UK) United States of America (USA) Uruguay Uzbekistan Vanuatu Vatican City (Holy See) Venezuela Vietnam
Property keywords
DISTRESSED SALES BANK REPOSSESSIONS,bank repossessed property, distressed sale property and pre-foreclosure property throughout the Costa del Sol.,search for repossessed properties on the Costa del Sol,REAL ESTATE OPPORTUNITIES & BANK REPOSSESSIONS,bank repossessions for sale on the Costa del Sol. Many of our bank repossessed properties have up to 100% morgage attached,We are able to offer a choice of bank repossession properties throughout the Costa del Sol. These days we are all looking for the best value for our money,Bank repossessions and bargain property for sale in the Costa del Sol. Distressed properties and property bargains in Spain,Bargain,bank repossessed Costa del,Here you will find a wide variety of investment opportunities,
most commonly used search terms in Danish for "Boliger til salg i Marbella" (Homes for sale in Marbella) and similar phrases may include: "Boliger til salg Marbella" (Homes for sale Marbella) "Ejendomme til salg Marbella" (Properties for sale Marbella) "Huse til salg Marbella" (Houses for sale Marbella) "Lejligheder til salg Marbella" (Apartments for sale Marbella) "Villaer til salg Marbella" (Villas for sale Marbella) "Bolig i Marbella" (Housing in Marbella) "Marbella bolig til salg" (Marbella housing for sale) "Marbella ejendomsmarked" (Marbella property market) "Boligmarkedet i Marbella" (Housing market in Marbella) "Ferieboliger til salg i Marbella" (Holiday homes for sale in Marbella)
Here are some of the real estate agents in the Costa Del Sol in alphabetical order: Andalucia Realty Andalucia-Casa Andalucian Properties Andaluz Homes Apartments Marbella Banus Property Blue Square Bromley Estates Marbella Chestertons Affinity Cloud Nine Spain Crystal Shore Properties DM Properties & Associates Dreamlife Property Elite Estates Marbella Engel & Völkers Estepona Real Estate First Choice Spain Found Valencia Fuengirola Estates Gilmar Real Estate Hamilton Homes Inmobiliaria Luz Inmo Andaluz Inmo Investments Inmoka Inmosol Insight Spain J&M Camas Real Estate JLL Spain Kensington Luxury Properties Kristina Szekely Sotheby's International Realty La Costa Marbella La Zagaleta Luxury Estates Marbella Luxury Villa Sales Marbella Dream Living Marbella Estates Marbella For Life Marbella Homes Marbella Prestige Properties Marbella Property Consultants Marbella Real Estate Marbella Resales Marbella Rocks Marbella Signature Homes Marbella Sun Rentals Marbella Unique Properties Marbella Wohnen Mas Property Marbella NCH Dallimore Marbella Next Stop Almeria Ocean Estates Panorama Properties Prime Realty Marbella Propertiespain Property Sales Marbella Rainbow Realty Real Capital Solutions Spain Right Casa Estates S&P Marbella Real Estate Sotogrande Exclusive Spain Properties Invest SpainForSale.Properties Spanish Properties Marbella Spanish Property Choice Terra Meridiana Unique Living VIVA Homes International YourViva Real Estate