Spain's house price falls decelerating, near bottom
Spanish house prices registered a year-on-year decline of 4.2% in Q4 2013, slight improvement from a fall of 4.49% the previous quarter, according to 

Banco de España (BDE)

. It has now accrued a decline of 30.2% from the maximum values reached in 2007, before the crisis, and has accumulated 21 consecutive quarters of y-o-y declines. The decline registered in 2013 is lower than those experienced in the fourth quarter of 2012 (-10.02%), 2011 (-6.78%) and 2009 (6.25%), but exceeds those of 2010 (-3.53%) and 2008 (-3.21%). According to the latest 

Tinsa IMIE Index

, prices have declined 7.9% y-o-y in February 2014, an improvement from the same period last year registering a year-on-year decline of 11.6%. Since December 2007, the cumulative decline in prices has reached:
48.6% on the Mediterranean coast

43.7% in the capitals and major cities

43.1% in the metropolitan areas

34.8% in the rest of the municipalities

32.8% in the Balearic and Canary Islands
Prices have continued to decline and properties have gotten cheaper since the bursting of the housing bubble, reversing some of the large increases of the real estate boom years, but not enough to revive the housing market. There is reason for optimism, however, as the Q4 2013 figures from Bank of Spain represent the smallest decline since end of 2010. The outlook for the Spanish property market is looking more positive for 2014 with house prices rising in three regions. Madrid, Balearic and Canary Islands report year-on-year property price rises in Q4 2013 of 1.82%, 3.23% and 0.23%, respectively, according to the Spanish Ministry of Development. However, house prices have declined overall with other regions exhibiting price declines y-o-y in Q4 2013:
La Rioja recorded the steepest decline of 15.2%
House prices in Cantabria, Castilla-La Mancha, and Aragonrecorded double-digit declines of 11.95%, 11.72% and 11.25%, respectively
In Castille and Leon, Cataluña, and Asturias, house prices dropped by 9.54%, 7.73% and 7.58%, respectively
Andalucia registered a decline of 6.31%, followed by Murcia with 4.73% decline and Extremadura with 4.05% decline
The three lowest declines were recorded at the Valencian Community (1.73%), Navarra (1.43%) and Galicia (0.9%).
According to Kyero news, the 'XVIII Housing Market Report' prepared by Tecnocasa and the PompeuFabra University (UPF), found that the number of investor buyers is growing steadily. "In fact, in the second half of 2013, the number of buyers who did so as an investment increased by 7.94 percentage points compared with the first half of the year, accounting for 24.32% of all the purchases made, and reaching 32.04% in the city of Barcelona (9.9 points more than six months previously)", said Alan of Kyero. In Q4 2013, the average house price stood at EUR 1,466.9 (USD 2,023.44) per square meter. Land prices are also falling. The average land price in Spain dropped 21.09% to EUR 147.9 (USD 204.1) per sq. m. year-on-year in Q4 2013. The highest land price was registered in Madrid at EUR 270.7 (USD 373.4) per sq. m., followed by the Balearics at EUR 268.3 (USD 370.09) per sq. m. The cheapest land was in Castille and Leon, at EUR 59.9 (USD 82.63) per sq. m. Latest government figures suggest that property demand from foreign buyers is helping to keep the Spanish property market afloat. Data from the Spanish Ministry of Development shows foreign demand to represent 1 in 6 property sales. The total number of properties sold dropped 17.4% to 300,349 units in 2013 from the previous year. Of which, about 81.2% were in the second-hand property market while 18.8% were new housing. The Spanish market is yet to hit bottom, agents and market experts said, but the rate of decline seems to be moderating. In 2011, the economy recorded a meager growth of 0.5%, after experiencing annual declines of 3.8% in 2009 and 0.2% in 2010. In 2012, the economy slid to recession again and contracted 1.6%, according to IMF. GDP shrank 1.2% in 2013 from a year earlier, but grew 0.3% q-o-q in Q4 2013. This is the second quarter of expansion after over two years of recession and the fastest growth seen in six years. The Spanish government expects the economy to grow by about 0.7 % in 2014.
From boom to gloom
From 1996 to 2007, Spain's national average house price rose by 197% (117% in real terms), one of Europe's highest house price increases. Madrid and Barcelona aside, house prices are highest on the Mediterranean: in Catalona, Andalucia and Valencia. The price of coastal properties surged 250% (155% in real terms) from 1996 to 2007, on average, as hundreds of thousands of foreigners, mainly from the UK, France and Germany, bought property. On the other hand, the average price of properties in Spain's two main cities, Madrid and Barcelona, rose 188% from 1996 to 2007, while prices in other inner provinces rose by 175% (101%). The massive housing boom ended abruptly in 2008, as the global crisis hit and credit dried up. The housing slump has battered the Spanish economy, and brought spiraling unemployment. Developers were left with blocks of unsold properties and massive debts. Uncertainty engulfed the market. By end-2010, house prices have already fallen by about 17% from the 2007 peak, according to the Bank of Spain figures. In the first three months of 2008 the average price of private housing stood at EUR 2,101 (USD 2,898) per square meter, compared to December 2013's EUR 1,467 (USD 2,024), which is the lowest figure registered since the beginning of 2004.
SAREB, Spain's 'bad bank'
For several years prior to 2008, the Spanish authorities have failed to monitor uneconomic lending practices and failures associated with the savings banks in Spain. The ease of access and low borrowing costs fuelled the growth of the property and construction sectors of the economy, ultimately leading to a speculative bubble. The initial growth masked the scale of these problems. Soon after, the global credit crunch and the sovereign crisis of the Euro zone ensued, triggering a global recession and leaving creditors with bad debts. SAREB (Sociedad de Gestión de Activos procedentes de la Reestructuración Bancaria or Company for the Management of Assets proceeding from Restructuring of the Banking System) was founded in 31 August 2012 tasked to separate toxic or problematic assets from the balance sheets of credit institutions that require public support. SAREB is loosely called Spain's "bad bank". Apart from achieving restructuring of the Spanish financial system within a maximum period of 15 years, it also aims to obtain the maximum possible profit earning capacity from these problematic assets. About EUR 55,000 million (USD 75,839.50) have been transferred to SAREB from nationalized Spanish financial institutions: BFA-Bankia, Catalunya Banc, NGC Banco-Banco Gallego and Banco de Valencia; and banks that have required medium-term financial aid. Of this amount, two thirds correspond to loans and credits associated with the real-estate sector, and a third to real-estate assets. In 2013 SAREB has taken EUR 54 billion (USD 75 billion) of troubled property loans from the balance sheets of the country's nationalized lenders, as reported by the Financial Times. SAREB has started placing these assets into portfolios to be sold to investors, which has helped generate confidence that a floor may have been set on prices.
Surge in foreign demand
Foreign investors have started to return to the Spanish property market since the crisis hit in 2008. The Golden Visa scheme, which came into force and is fully applicable since 30th September 2013, has resulted in increased interest not only from the Middle East but also from Asia and Russia. Under this system, any non-EU national coming to Spain with more than EUR 500,000 (USD 689,700) to invest is automatically granted a residency permit. "We have already seen a staggering 2,500 per cent increase in Middle Eastern buyers this year versus the same period in 2012, and a 190 per cent increase in buyers from Russia and Lithuania.", said Marc Pritchard, sales and marketing director for Taylor Wimpey España, in a report by 

Telegraph UK

. The past 12 months in particular has seen an increase in interest in Spanish property by foreign investors looking to cash in on the highly depressed property prices which tumbled from their pre-crisis highs.  "Several large deals have been completed for assets that 18 months ago not even the most foolhardy speculator would have touched", according to Myles Johnson of the 

Financial Times

. Chavarria Waschke, managing director of Balearics Sotheby's International Realty, told 

Property Wire

 that foreign ownership is still strong and has doubled over the last five years with British, Dutch, German, Danish, and Swedish buyers keen to secure a home in the Balearics. Demand for Spanish housing from both foreign residents and non-residents accounted for 15.83% of all home purchases in the fourth quarter of 2013 – an increase from 2012's 11.16%, according to the 

Spanish Ministry of Development

. The Balearic Islands is especially attractive to the foreign market with 40.34% of total demand coming from foreigners. This is followed by the Valencian community with 35.02% foreign demand; Canarias with 34.34%; and Murcia with 23.62%. To some extent, demand from foreign buyers compensates for the weak local demand. Foreign demand, which accounted for 1 in 6 property sales in Q4 2013, is becoming increasingly important in the housing market's recovery.
The great Spanish housing boom was fuelled by 15 years of dramatic reductions in mortgage interest rates, from 17% in 1991, to 10%–12% (1995 to 1996), to below 3.5% (2004 – 2005) – among the lowest rates in Europe. Post-crisis, the average mortgage interest rate in Spain has stabilized at between 2.3% and 3.0% since the second half of 2009, after the European Central Bank (ECB) cut rates in response to the financial crisis to a historic low of 1% in May 2009, where they have remained. In January 2011, average Spanish mortgage rate rose slightly to 2.88%, from 2.52% during the same period last year, according to the Bank of Spain.
Spain's housing market is extremely vulnerable to interest rate changes, due to the use of adjustable rate mortgages. More than 80% of new mortgages have had initial rate fixations (IRF) of less than 1 year since 2004 (more than 90% of new loans from 2005 to 2006). In 2010, about 86% of new mortgage loans had an IRF of less than a year; in 2011, about 82%; in 2012, about 78%; and in 2013, it has moderated to around 68%. Average mortgage interest rate in Spain has stabilized between 3.0% and 3.5% since July of 2010. The Euribor is still unusually low at 0.543% in December 2013 – significantly lower than its peak value at 5.393% in July 2008.
The degree of overbuilding can be guessed at by looking at the number of housing starts from the National Statistics Institute (INE):
From 1990 to 1996, an average of 240,000 dwellings were started annually.

Between 1999 and 2002, with house prices rising rapidly, dwelling starts exceeded 500,000 units annually. The number rose to more than 650,000 annually from 2003 – 2004

In 2005, dwelling starts exceeded 700,000 and peaked at 760,179 in 2006, due to rising demand from EU nationals

In 2007 commodity price rises brought rising costs – and starts slowed to 615,976.

The global financial meltdown brought drastic decline. There were just 328,500 dwelling units started in 2008, dropping to 159,286 units in 2009. By the end of 2010, there were about 123,616 dwelling starts in Spain

Dwelling starts declined further in 2011 to only 86,252. By year-end October 2012, only 41,008 housing starts were registered
In 2013, licenses to build new homes totaled 33,869, representing a decline of 23.3% compared to the same period in 2012 with 44,162 licenses granted, and the lowest figure registered since 2000, according to the Spanish Ministry of Development. A total of 58,319 licenses were granted for new constructions, renovations and extensions, representing a decline of 16.2% y-o-y. By property type, permits for the construction of family houses fell by 22% to a total of 11,315 licenses, while the number of permits issued for the construction of blocks of housing declined 23.8%, to 22,538. Dwelling completions followed a similar path. Despite the massive oversupply, dwelling completions exceeded 630,000 in 2008, most units having been started before the crisis. In 2009, dwelling completions dropped to 424,000. In 2010, completed dwellings stood at 276,883. A further decline in 2011 with only 179,351 dwellings completed. Only 133,415 dwellings were completed in 2012. By the end of third quarter in 2013, dwelling completions were down to 43,157. The average apartment size remained at 107 square meters, while the average size for a family home stood at 197 square meters. Tinsa believes the housing glut will be cleared by 2017 and new constructions will have to pick up by second half of 2015.
Economy expected to grow slightly by 2014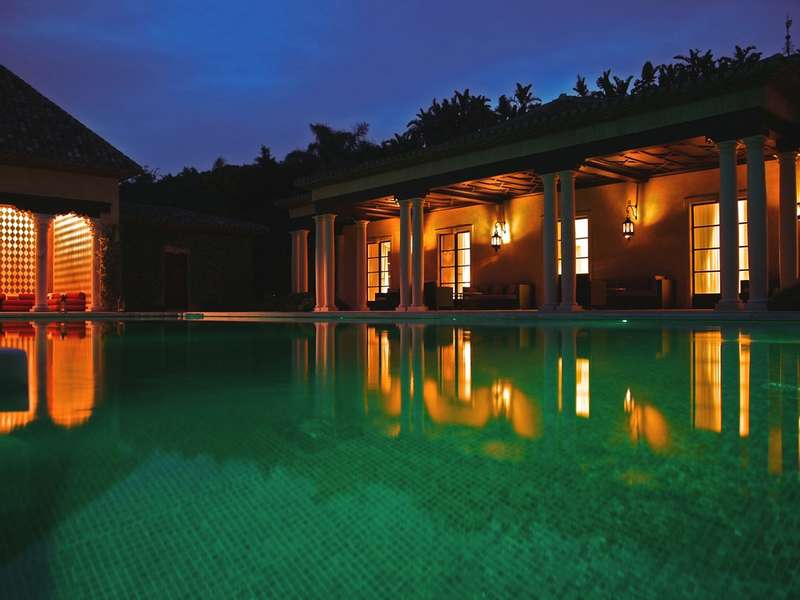 click links  underneath
Properties for sale in Southern Spain Multi Listing Service Rental –Beachfront –EU Residency approved  if you buy Spanish Property
Benahavis –Benalmadena–Casares–Estepona –  Marbella –Marbella East –Nueva Andalucia –  Elvria –Sotogrande
Best Regards
I represent very wealthy Buyers and Sellers.