SMALLER PRIVATE AIRSTRIPS
A list and description of the smaller private airstrips with and without asphalt dotted about Andalucia. Most are used for microlight sports, PPL training and crop spraying.
With Asphalt Runways
La Aqarquia (Leone Benabu). https://aeroclubmalaga.com/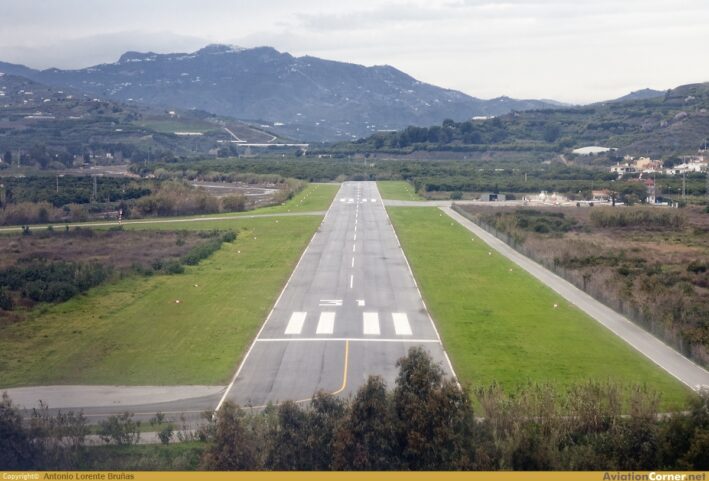 36º 48′ 06″ N – 4º 08′ 08″ W
Real Aeroclub de Malaga.
The most popular of all the smaller airstrips. A popular air club and PPL pilot training near Malaga.
La Juliana (LEJU) (Sevilla) https://aerodromolajuliana.es/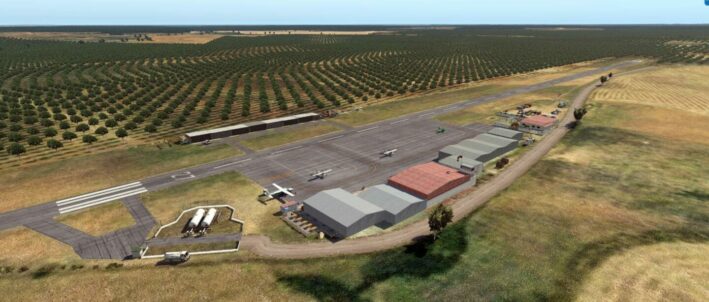 37º 17′ 42″ N – 6º 09′ 45″ W
925 x 17m asphalt runway. 27/09. Arrival 123.500 Mhz aerodromolajuliana.es
Address: Camino Real Villamanrique – Sevilla s/n, Bollullos de la Mitación, Sevilla
Located south west of Seville city and village of Bollullos de la Mitación.
Base for Skydive Spain and pilot schools. Popular location for Ultralights and visiting PPL to practice circuits.
Antequera Aerodromo de Antequera, Malaga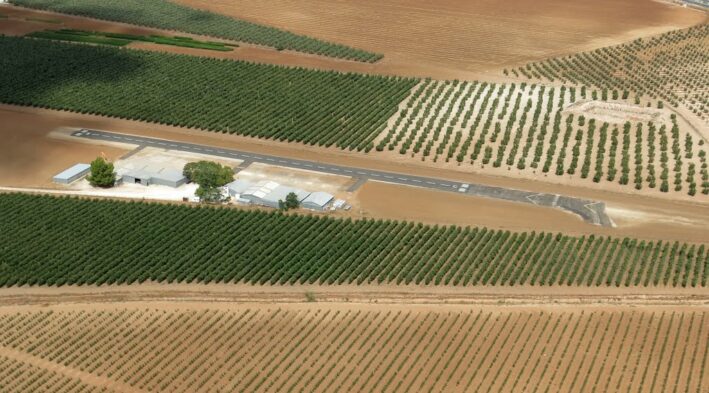 37.100365665348, -4.561587723027
Located north of the town adjacent to the N-331 by Vento Los Pilotos
Villamartin Aerodrome


Located just north of the Village in Cadiz province.
36.87192269920985, -5.6488430462740515
Popular with microlite pilots and training.
Medina Sidonia (Cadiz)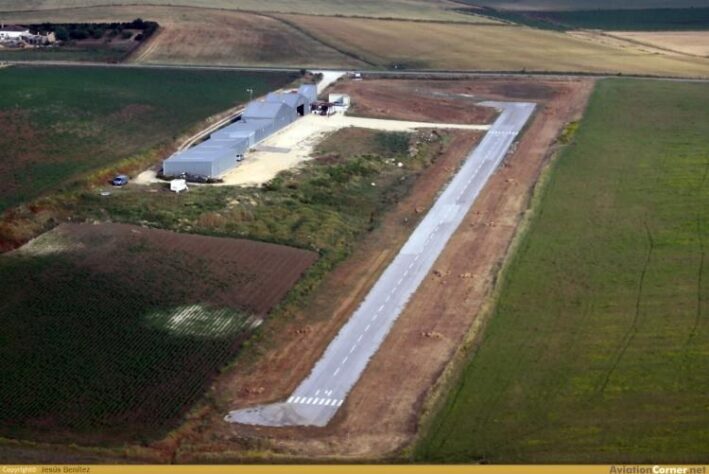 36º26.7′ N 5º 56.6′ W
36.4398779395863, -5.939508113557478
Located to the west of the hill village in Cadiz province off the CA-5201. Aeroclub de Medina Sidonia and Club Deportivo Aerosidonia based here. Location prone to gusty winds.
Without Asphalt Runways
Ronda (Malaga)
Pista Yunquera, Carretera Yunquera, 29400 Ronda
36.737811008035685, -5.11434409406314
Alcolea (Cordoba)
37º 56′ 35″ N – 4º 36′ 55″ W Servicios Agrícolas Aeros SA
Altarejos-Guadalcanal (Seville)
38º 10′ 10″ N – 5º 44′ 41″ W Jose Carlos March
Beas de Segura (Jaen)
38º16'16″N 2º56'56″W Ayuntamento de Beas de Segura
Linares (Jaen)
38º05'27″N 3º42'24″W Jose Garcia Ortiz
Mafe-Gibraleon
37º21'44" 6º55'19″W Agrícola de Pintado
Palma del Rio (Cordoba)
37º43'01″N 5º12'45″W Sebastián Almagro Castillanos
Sierra Morena (Jaen)
38º02'18" 3º45'51″W Baquero Servicios Areos SA
Loja (Granada)
37º 08.4′ N 4º 16.3 W
Villanueva del Trabuco (Malaga)
37º 04.0′ N 4º 20.0 W
Garucha (Almeria)
37º 17.8′ N 1º 49.9 W
La Ina
Aerodromo de La Ina
36.63026915809416, -6.01950959886684
Very small airstrip located to the east of the village of La Ina south of Jerez. Located off the CA-3110
Military Airbases
Moron near Seville (Spanish)
Armilla near Granada (Spanish)
Rota near Rota (USA)
Stefan Katafai offers a personalized approach to help you find the perfect property in Marbella that aligns with your budget and preferences. With his extensive network and market knowledge, Stefan will conduct a tailored search to identify suitable options for you, whether you're interested in a luxurious villa, a beachfront apartment, or a charming townhouse.
Navigating the complex real estate market in Marbella can be daunting, but with Stefan's guidance, you can proceed with confidence. He will provide comprehensive information about potential properties, including their location, amenities, market value, and investment potential. Stefan's expertise in negotiations and deal structuring ensures that you make well-informed decisions and secure the best possible deal.
In addition to property search and acquisition, Stefan can assist you with other aspects of the purchase process. Whether it's property reform, legal matters, or connecting with trusted professionals like lawyers, architects, and contractors, he has a wide network of contacts to streamline the experience for you.
If you're considering a real estate investment in Marbella, reach out to Stefan Katafai today to discuss your requirements and benefit from his expertise. With his personalized approach and commitment to client satisfaction, Stefan will guide you towards a profitable and successful investment in the beautiful region of Marbella.
Contact information:
Stefan Katafai
Phone: +34 637 973742
Email: [email protected]
Website: Agent4stars.com